February 8, 2023
Nicole Freeling
,
UC Newsroom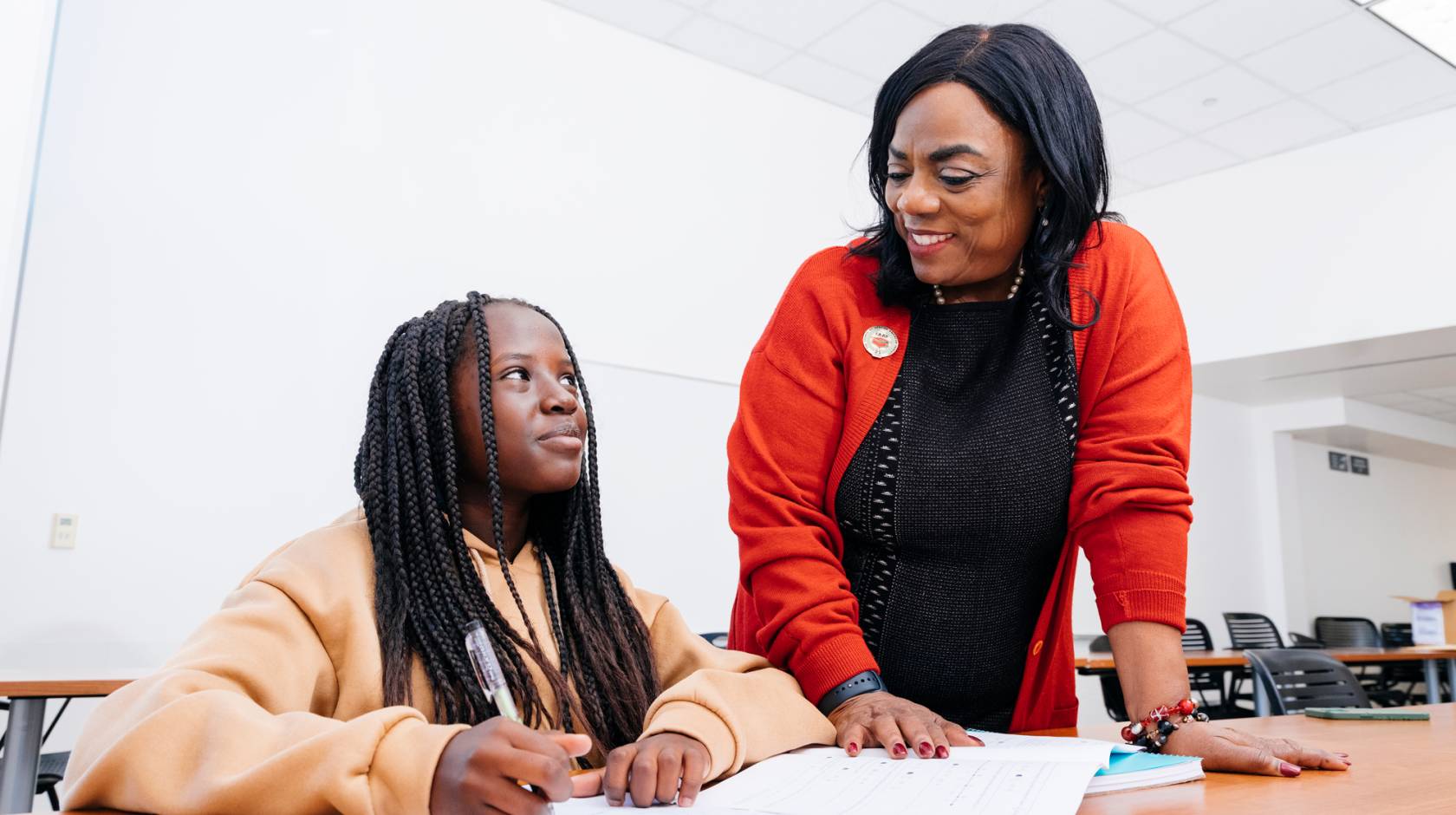 Credit: Elena Zhukova/University of California
On a recent Saturday at UC Riverside — the kind of cloudless January morning when most Southern California teenagers would be heading out to the beach or the skatepark – roughly 100 middle and high school students hunched over desks, slogging through a 3-hour math test administered by the Council of African American Parents.
Most youth would resent the intrusion on their weekend, but for these students, Saturday schoolwork is par for the course, part of a drive for excellence that — together with public speaking and debate prep, math and writing intensives, college visits and lectures by prominent alumni — would be the envy of many private schools.
A volunteer organization run by a dedicated and long-standing community of Southern California volunteers, parents and former students, the Council of African American Parents has an extraordinary record of turning out college graduates, most of them from the University of California.
In fact, more than 80 percent of CAAP's Class of '22 seniors enrolled at a UC campus.
"We put in the time and effort to show our students what excellence looks like — Excellence is not a B or a C. Excellence is being at the top of your class," said CAAP founder Ingrid Johnson.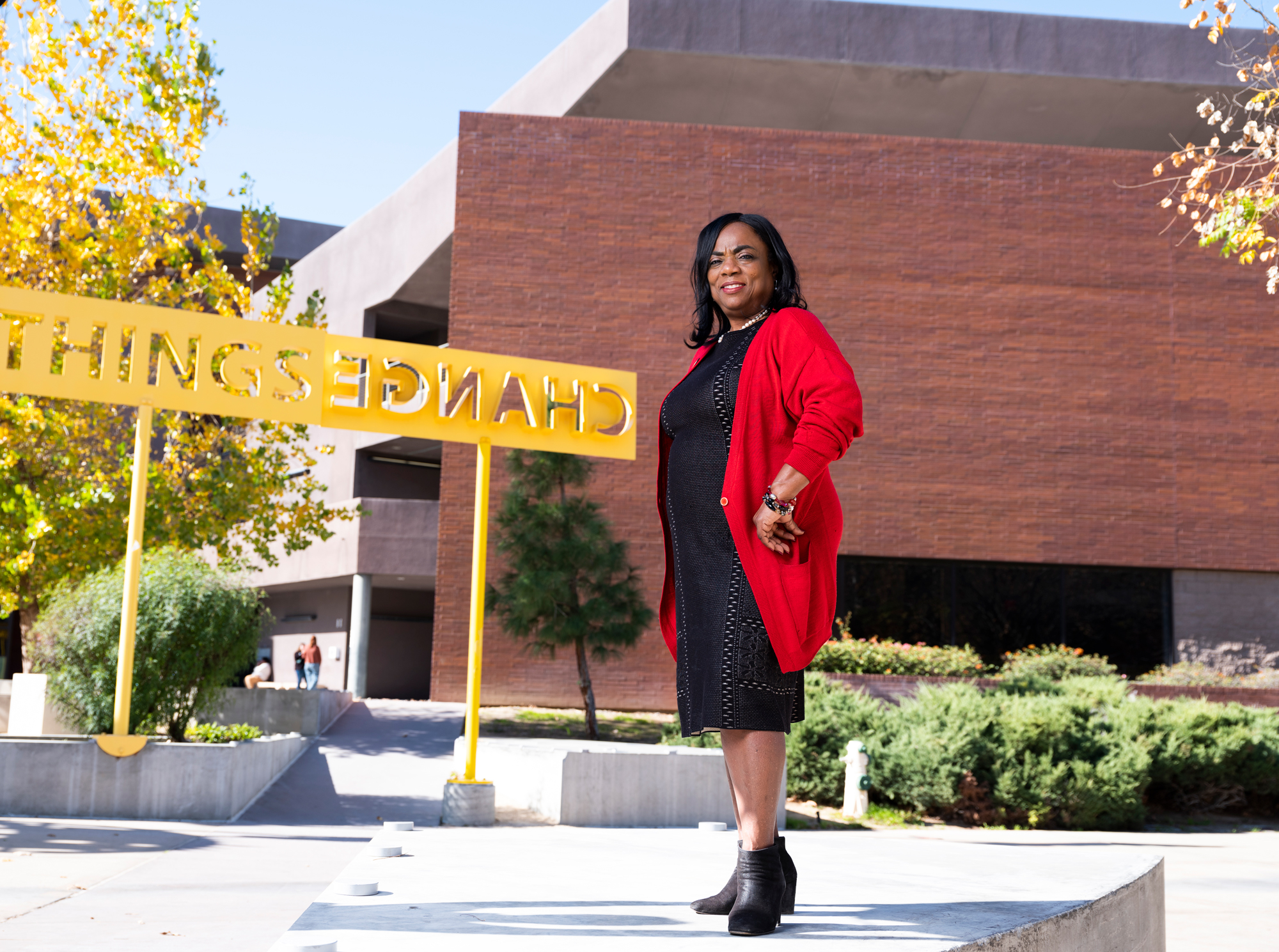 The council was born out of frustration by Johnson and other parents in their mostly white community of Diamond Bar that Black kids were not getting the same access to educational opportunities as their classmates.
By lobbying the school district, providing its own programming and partnering with UC on academic enrichment and college prep, CAAP has worked to address those barriers and create scholars that graduate at the top of their class.
In its 32 years, the program has served an estimated 15,000 students.
Johnson can easily tick off the accomplishments of CAAP alumni. Among the highlights: the first Black NFL president, the first student to win a scholarship to UC Riverside's medical school, President Obama's marketing strategist, broadcast journalists and other notables.
And then there are her own children, including her daughter, Raquel Rall, a faculty member at UC Riverside and the first Black faculty chair of the School of Education. Her area of study: policies and practices for promoting equity and inclusion in higher education.
"To have someone push you and see greatness in you, that is really powerful," said Rall, who describes her mother as having the heart of a saint and the tenacity of a pit bull. "And she's still fighting for kids today the way she did for us. She's affected tens of thousands of lives."
Providing a strong and equitable foundation
Johnson launched CAAP 32 years ago to ensure her kids had access to a top-quality college prep curriculum.
Johnson's young family was drawn to the community of Diamond Bar by its schools — but soon found her kids excluded from many of the opportunities that had enticed her.
"My mom saw that Black students were not getting the same opportunities to get AP classes," Rall said. "Black students were getting harsher punishments for breaking the rules."
"I've always had an advocate inside me, saying, 'How can you turn this around? How can I change this for my family?'"
Ingrid Johnson
CAAP was born when Johnson and a handful of other parents banded together to pressure the school district to make changes, such as eliminating the teacher recommendations required for students to access advanced courses. After forming their own nonprofit, CAAP began to create programing of its own.
It starts in kindergarten with "reading circles," where students and families read and discuss books together, and continues through high school with skill-building in computer programming, math, public speaking, scholarly research and the like.
"I've always had an advocate inside me, saying, 'How can you turn this around? How can I change this for my family?'" Johnson said.
"If you have excellence, you don't have to depend on anybody doing anything for you. You give people the power when they don't believe in you. The only way to diffuse that is to show them otherwise."
Awakening kids' 'natural genius'
CAAP isn't just about academics. A strong focus of the program is celebrating and affirming families' history and culture.
Participants begin every meeting by reciting the organization's Scholars Creed: "We are the gifted children and developing scholars of the African Diaspora."
"CAAP helped my daughter find her voice as a scholar," said CAAP parent and UC Riverside graduate Charles Marshall, whose daughter Amira is a freshman at UC San Diego.
"The strength of this program is making kids believe in themselves. It's making sure, when they go into a room, they walk with their heads up high and their presence is known."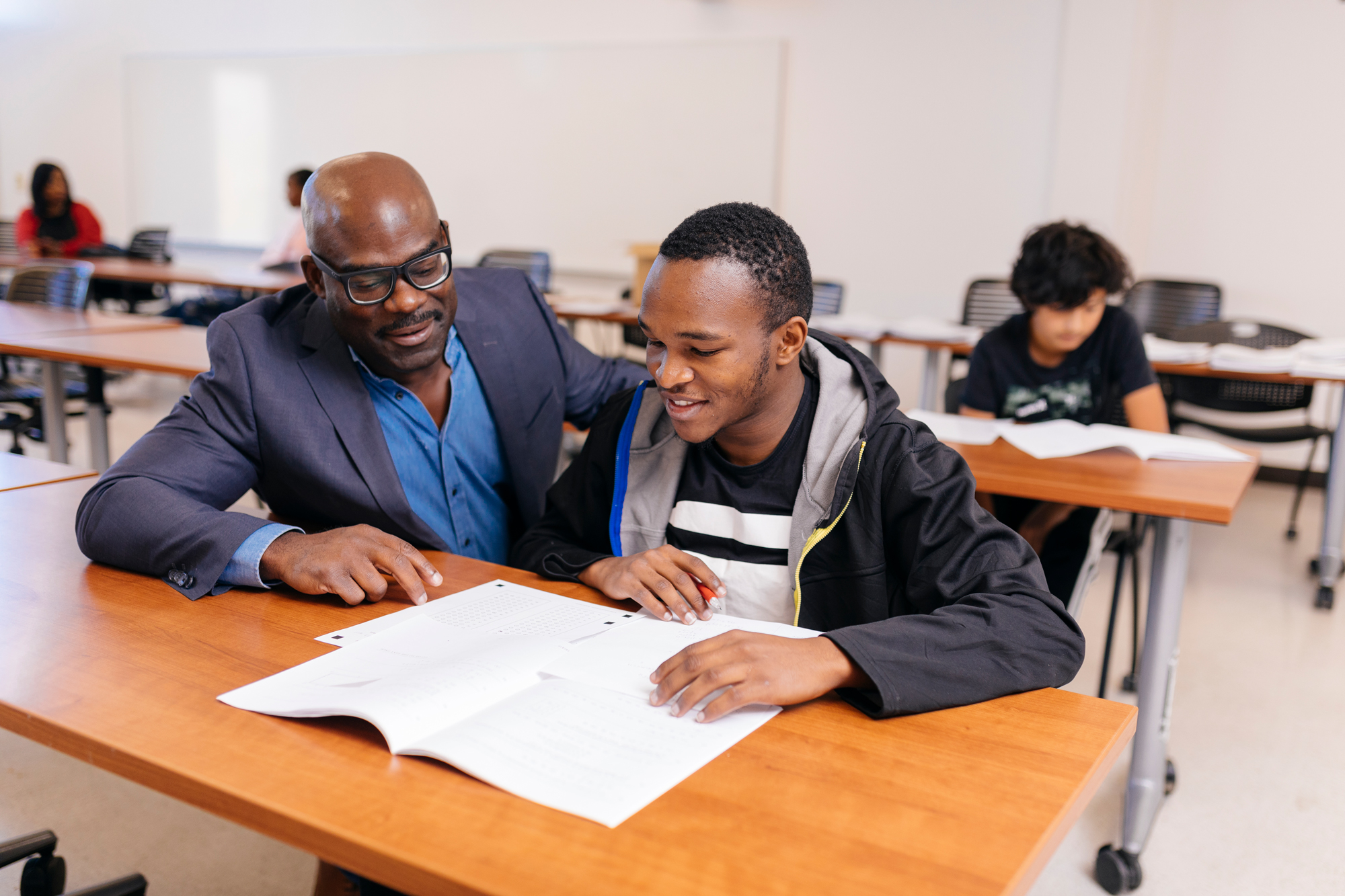 Chuck Moore, a CAAP parent and longtime volunteer, agrees. "To walk in here and be totally immersed in your own reflection. That's a rare thing," Moore said.
Moore helped develop CAAP's Legacy Math Academy, which provides weekend instruction to students throughout high school to help them master advanced calculus and be competitive college applicants. He hires and trains tutors and also leads parent workshops for scholars from sixth grade and beyond.
"Awaking the natural genius in kids involves an environment of nurturing and support. We have students who walk in the door with a 2.1 GPA. They're around folks who value excellence. Next thing you know, they're performing at the top of their class."
Partners in education
Johnson herself graduated from UC Irvine. As CAAP has grown, Johnson has built a strong alliance with the University of California that helps students aim high.
Starting in elementary school, UC works with CAAP to provide academic enrichment and help build a college-going culture among students and parents.
As students enter high school, UC offers campus tours. Representatives come to speak with students about the University's programs and offerings. UC volunteers offer coaching on essays and applications.
The partnership with CAAP is one of hundreds UC has with schools and community groups across the state.
Along with providing valuable information about planning and preparing for higher education, the partnerships build trust among families of historically underrepresented groups that their students will be welcomed and valued.
"In our community, you don't send kids anywhere that somebody can't keep eyes on them," Rall said. "We have that relationship of trust where there are people we know on every campus. We know if a student is in trouble, if a student needs anything, there's someone on the campus they can call. That phone tree is activated."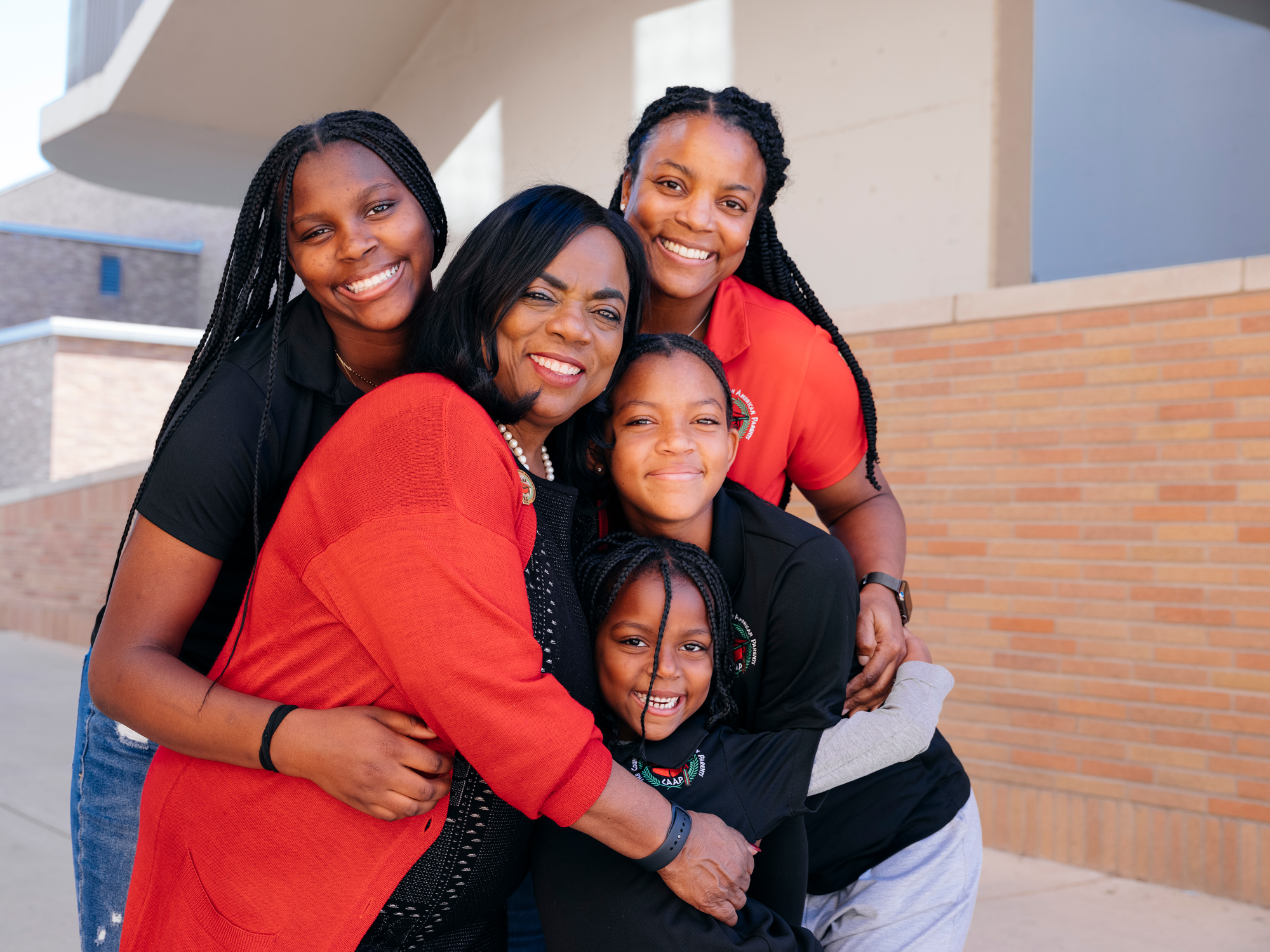 CAAP students who enroll at UC find a community of upperclassmen ready to show them the ropes. That contributes to a sense of belonging that helps students thrive.
Jada Hanson, a third-year student at UC Riverside who is studying neuroscience, started with CAAP in third grade. She visited UC Riverside in high school during CAAP's college tours.
"My top priority was rigor. Also, as an African American student, when I came here I felt welcomed and embraced — not just tolerated."
She quickly built a network of campus connections.
When she needed a tutor for organic chemistry, her CAAP connections were able to quickly point her in the right direction. She knows where to find Rall's office anytime she needs faculty advice.
"What makes CAAP powerful is the message it pushes about pride in your identity. This is about being rooted in who you are and your Blackness," said Nduati Macharia, a student in the program who recently graduated from UC Irvine with a major in journalism.
"When I got to Irvine, there were lots of other CAAP students there, and we got super tight," he said. After graduating, Macharia became a mentor in CAAP's stayover program, where high school students spend four nights on a UC campus. They go to classes, stay in dorms, and get exposed to campus life, university resources and all the things the university provides, he said.
"CAAP builds a brotherhood and sisterhood where you make friends for life,' he said.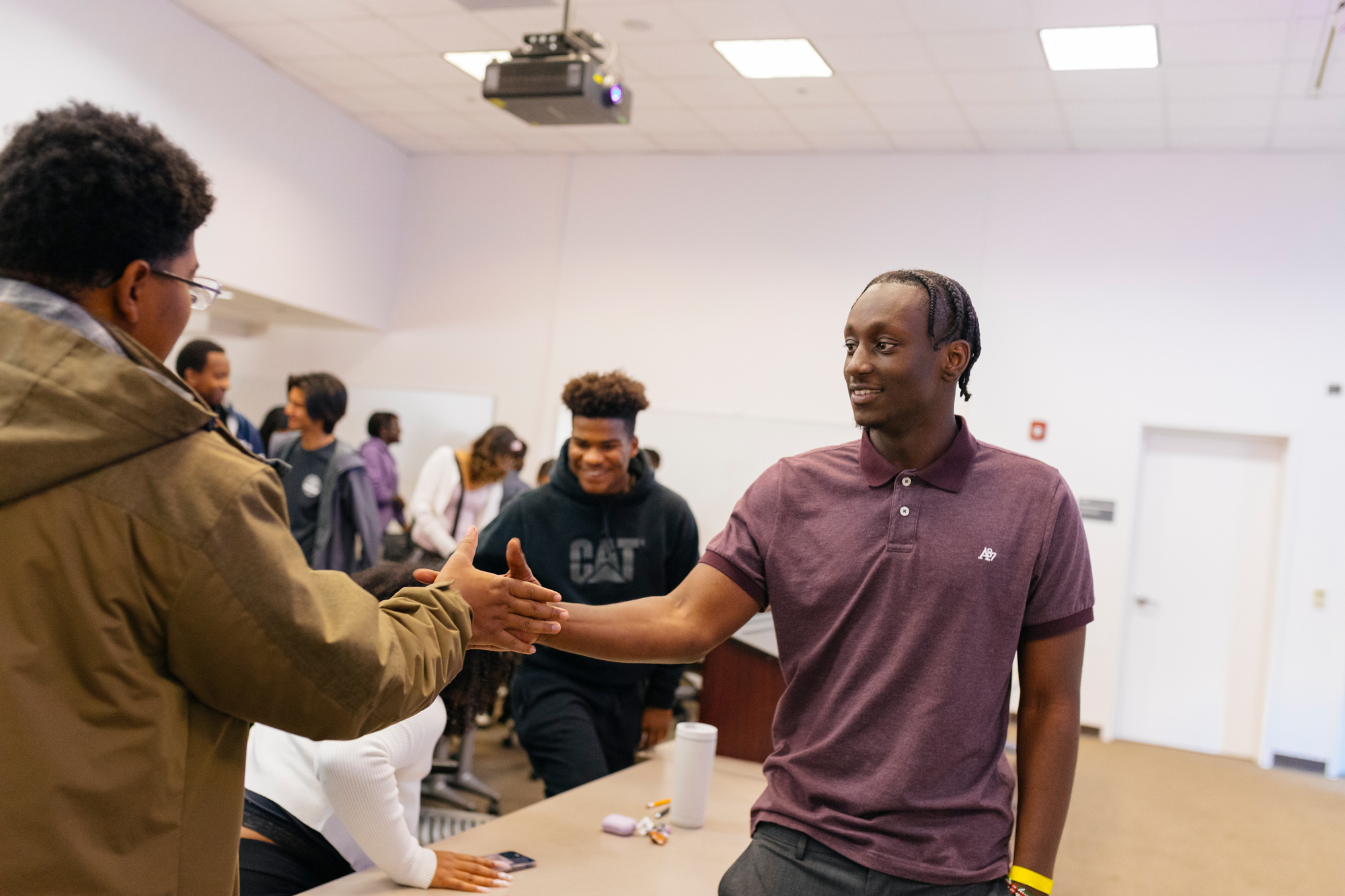 On the particular Saturday morning of the math academy test, Macharia was there to cheer on his students. Hanson pitched in to help with logistics.
Rall was there with her school-age children, who participate in CAAP programs themselves.
And dozens of CAAP alumni, from recent grads to folks old enough to have their own kids in college, were on hand to help students coming up on the same path.
That might be Johnson's most enduring legacy. Beyond the thousands of students that CAAP has nurtured into bright and talented scholars — beyond Johnson's ability to invest in and motivate students — is this practice of reaching back to help the next generation.
"Our students go on to be lawyers, doctors, engineers, teachers. And one thing I can tell you: We make our students come back," Johnson said.
"We tell them, wherever you are, however high up you go, you bring that elevator back. You bring it back down for other students."