May 6, 2016
Tom Vasich
,
UC Irvine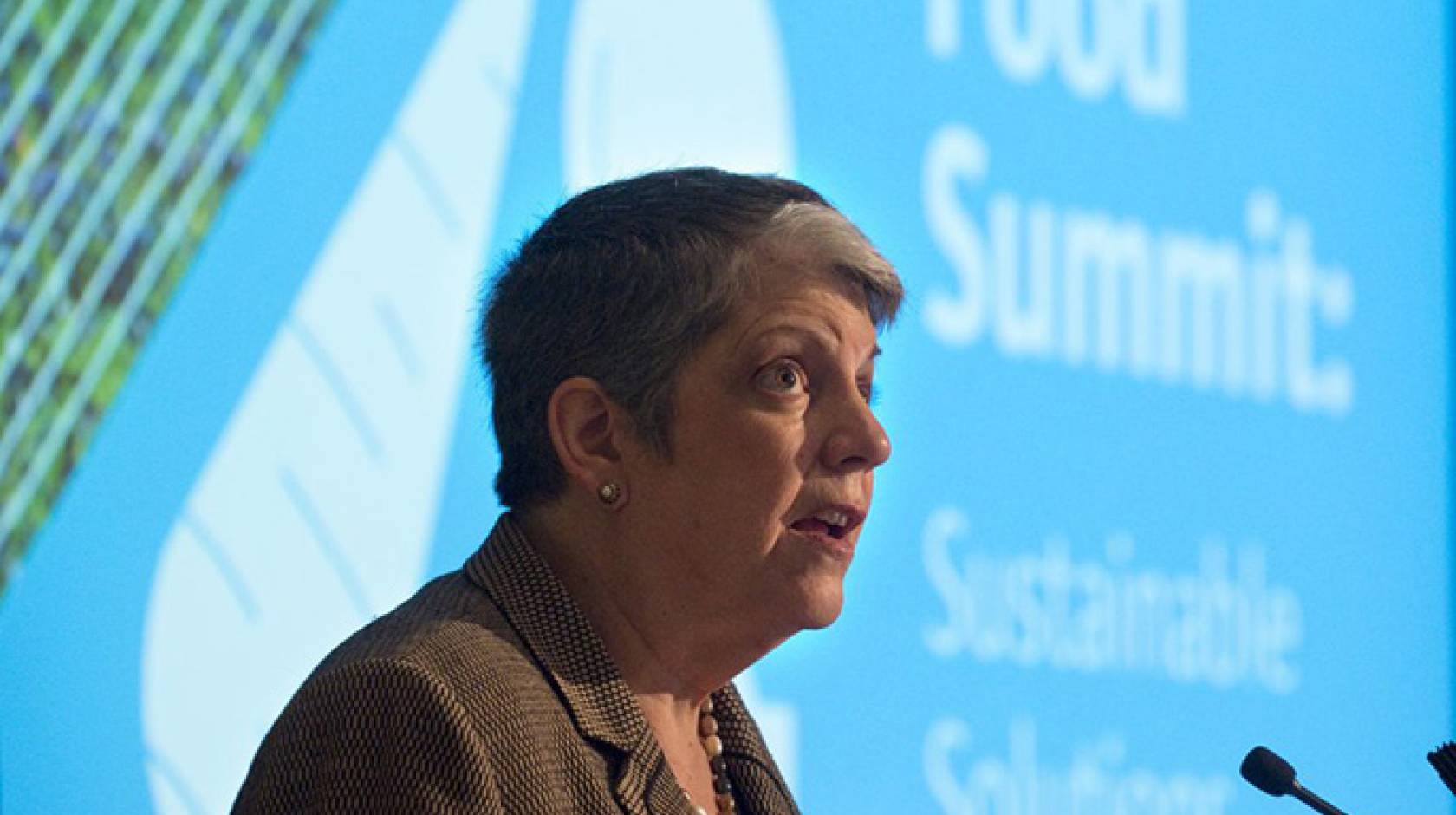 Credit: Steve Zylius/UC Irvine
The Global Food Summit: Sustainable Solutions brought together leaders, practitioners and academics from across the University of California system May 5 and 6 to share ideas about ending hunger and address the agricultural challenges of climate change.
The event, hosted by the UC Blum Federation and UC Global Food Initiative, took place at the UC Irvine Student Center's Crystal Cove Auditorium and at the Arnold & Mabel Beckman Center of the National Academies of Sciences & Engineering. Organizers with the UC Irvine Blum Center for Poverty Alleviation offer five takeaways for everyone to keep in mind.
Food is nutrition and taste, but it's also economics and policy, climate change and water, technology and safe delivery from farm to people, and equity and ethics.
Food insecurity is a problem in our own backyard and worldwide, but it's also an opportunity for collective action.
Food production can be the first step out of poverty and a stepping stone to equality for women and smallholder farmers.
"Find something to be for, not just against," said Robin Foster, team leader for the Responsibly Grown program at Whole Foods Market, one of the summit's sponsors. Whether you're an academic, a policymaker, a community member or a student, you can be an advocate and agent for change.
"Everyone has a right to food, and the University of California can help transform the food system," said Richard Matthew, director of the UC Irvine Blum Center for Poverty Alleviation. "Partner with us."