September 28, 2016
Brian Back
,
UC Newsroom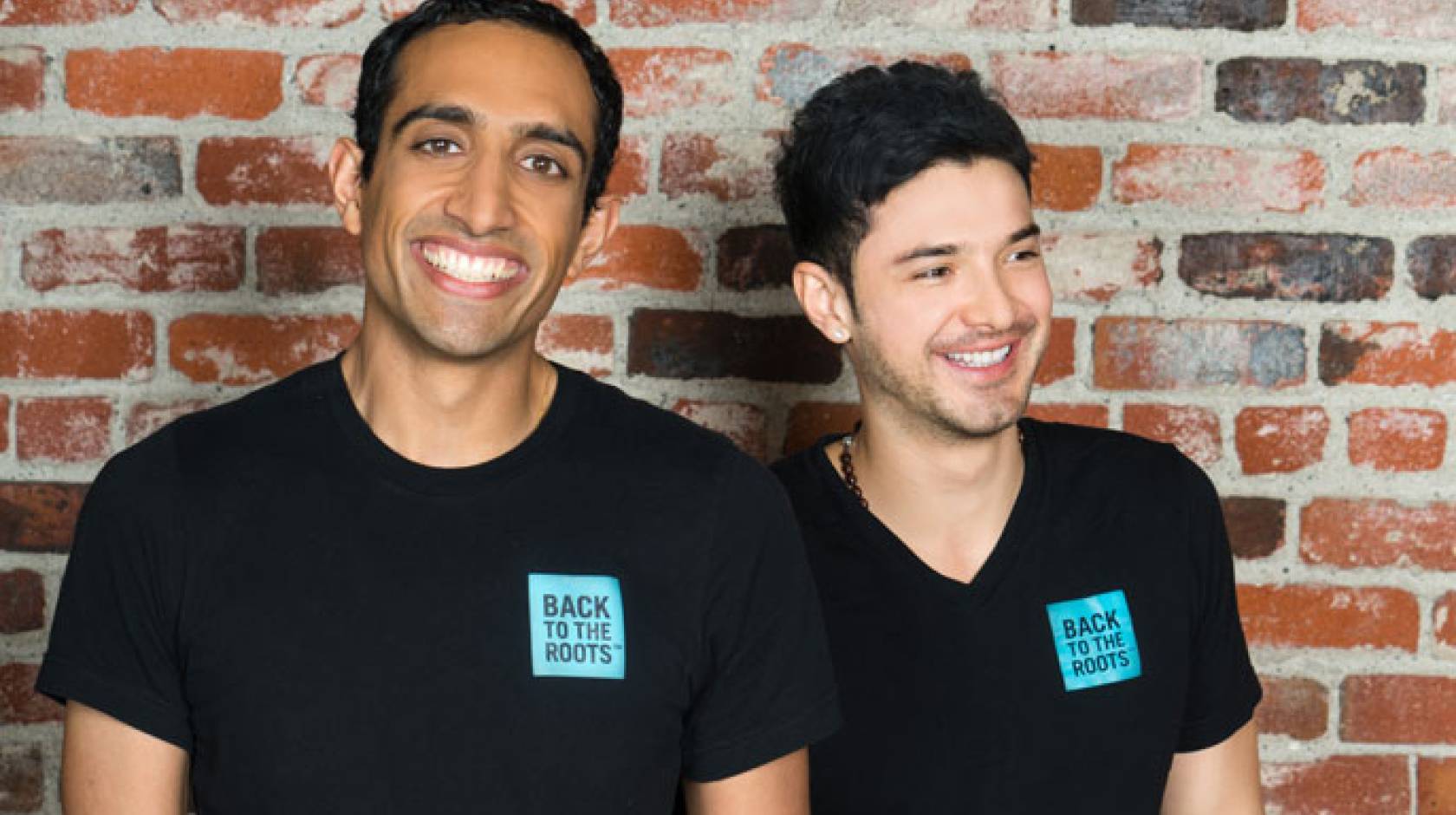 Credit: Photo by Jay Mantri
If entrepreneurs grew like mushrooms, it'd probably be near impossible to navigate all the economic "disruption."
The harsh reality is that almost anyone can come up with a novel business idea. Transforming that idea into a budding enterprise takes a lot more, including the right support structure, tools, resilience, mindfulness, guts — and maybe even a dash of luck.
Back to the Roots founders Nikhil Arora and Alejandro Velez enjoyed a fertile mix of those ingredients when, in 2009, UC Berkeley business professor Alan Ross introduced the two based on their shared interest in how edible mushrooms could be grown entirely on spent coffee grounds.
Fast forward seven years and their quirky idea for a grow-your-own mushroom kit has become a wildly successful line of "ready to grow" and "ready to eat" items on the shelves of Target, Whole Foods, Costco and even The Home Depot.
Fungus among us
Back to the Roots products now range from their signature home mushroom-growing kits to a line of organic whole grain cereals — including kid-friendly cornflakes made with purple corn.
And they continue to grow. With a few clicks on Amazon, customers can send a grow-your-own herb garden to a friend or relative. A partnership with food service behemoth Sodexo is planting Back To The Roots in schools across the United States.
Fueled by a $10 million Series A investment led by Acre Venture Partners, the Oakland-based company has blossomed in the past year from two products to 17. A handful more are in development.
Fearlessness reaching out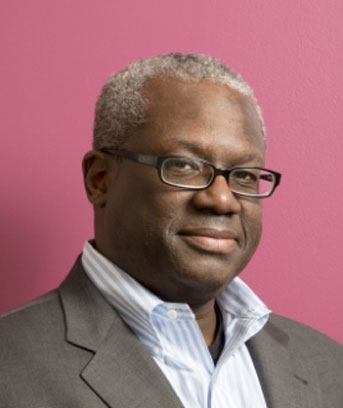 What led two Berkeley seniors to bail on their plans to move to New York for finance careers so that they could become urban mushroom farmers?
"They've done one of the best jobs I've seen of surrounding themselves with a 'who's who' of the smartest people on the planet around sustainable, healthy food," said James D. White, former chair and CEO of Jamba Juice and a recent founder of the nonprofit Directors Academy, which seeks greater diversity in boardrooms. "They were fearless in reaching out."
That honor roll of angel investors includes author Michael Pollan, Stonyfield Farms founder Gary Hirschberg, and senior executives at Clif Bar, Annie's, Peet's, Yahoo, Airbnb, Toms Shoes, and Pandora.
Arora and Velez possess a unique ambition and vision, said White, who himself is credited with growing Jamba Juice through a recession and transforming it into a healthy living brand with nearly 1,000 franchises around the world.
"They are two of the most fascinating, innovative, tenacious entrepreneurs that I've seen anywhere, and they're on a mission to try and change the world," he said.
Profiling success
Many of the core skills of successful entrepreneurs can be acquired with the right education and tools: how to write a business plan, conduct market research, make a pitch, maintain financial discipline and weather through difficulties, White said.
The rest are attributes that can be cultivated, including what White calls "grit" and a results-oriented mindset:
"They're problem solvers, driven to and focused on a mission. They're willing to learn and adjust from a mistake. They're good at iterating to get to a better solution, better product, better outcome. They collaborate well with suppliers and key partners to get to a very specific outcome. They have a greater than normal risk tolerance. They're willing to bet on a dream."
Rookie entrepreneurs can be exposed to all of that, he added.
UC Berkeley grad Michael Grimes, who as managing director at Morgan Stanley has overseen more than $500 billion in financing, merger and acquisition transactions for the biggest tech firms in Silicon Valley, said beyond what can be learned, successful entrepreneurs may instinctively possess a "greater psychological comfort and willingness to fail."
"The question is, "Can you hit the ground hard and get up and do it again?" said Grimes, who together with other Silicon Valley donors has helped UC Berkeley launch a new Management, Entrepreneurship and Technology program for undergrads that lets students learn from both Berkeley's Haas School of Business and its College of Engineering.
Roots at UC Berkeley
Haas Business School Dean Rich Lyons, a former "chief learning officer" at Goldman Sachs, said UC students are offered experiential learning that allows them to see themselves — not just "other people" — as founders and leaders of companies.
"You can't be what you can't see," Lyons said. "You need that mindset."
One of the ways that Back to the Roots had a chance to see themselves as successful entrepreneurs was through the Big Ideas@Berkeley competition, an annual contest that provides funding and support to winning student innovations. It is just one of the programs that helped buoy the company through its awkward adolescence.
In 2011, Back to the Roots was one of 50 student teams to win an award and share in $265,000 in prize money and support. Their pitch focused on transforming one of the largest urban waste streams in America — the tons of coffee ground waste generated daily — into an in-demand, nutritious and valuable food product: gourmet mushrooms.
Looking back on it now, Back to the Roots co-founder Arora realizes the importance of that nascent experience in preparing them for success.
"As we continue to grow, we have more and more appreciation of how fortunate we were as students," Arora said. "This might sound esoteric, but this is a unique moment in history, and we had the opportunity to be at one of the best universities in the world, a university focused on changing the world for the better. The peak of culture and change and progress for the entire world is within a 100-mile radius of UC Berkeley."
Every year, Arora and Velez go back and visit professor Ross' Berkeley classroom where it all started to talk to students about chasing their own novel ideas. They also recruit UC Berkeley students as interns.
Scaling for longevity
Mission-driven startups, sometimes called "integrity brands," almost inevitably get bought out by the increasingly small number of multinational conglomerates that dominate the food and beverage business.
Arora said that Back to the Roots is charting a different course for itself. Their brand is built on the trademarked mission to "undo food" and reconnect consumers with where food comes from.
"We want to build a brand that outlives us and is bigger than all of us," Arora said. "We want the impact, scale and longevity that helps define our grandkids' food culture."
Calling all student innovators
Have a Big Idea for social impact? The Big Ideas Contest is open to students across the UC system in eight categories: Art & Social Change, Energy & Resource Alternatives, Financial Inclusion, Food Systems, Global Health, Improving Student Life, Information Technology for Society and Scaling Up Big Ideas. Applications due by Nov. 16. Find details: http://bigideas.berkeley.edu.