January 19, 2023
John Harlow
,
UCLA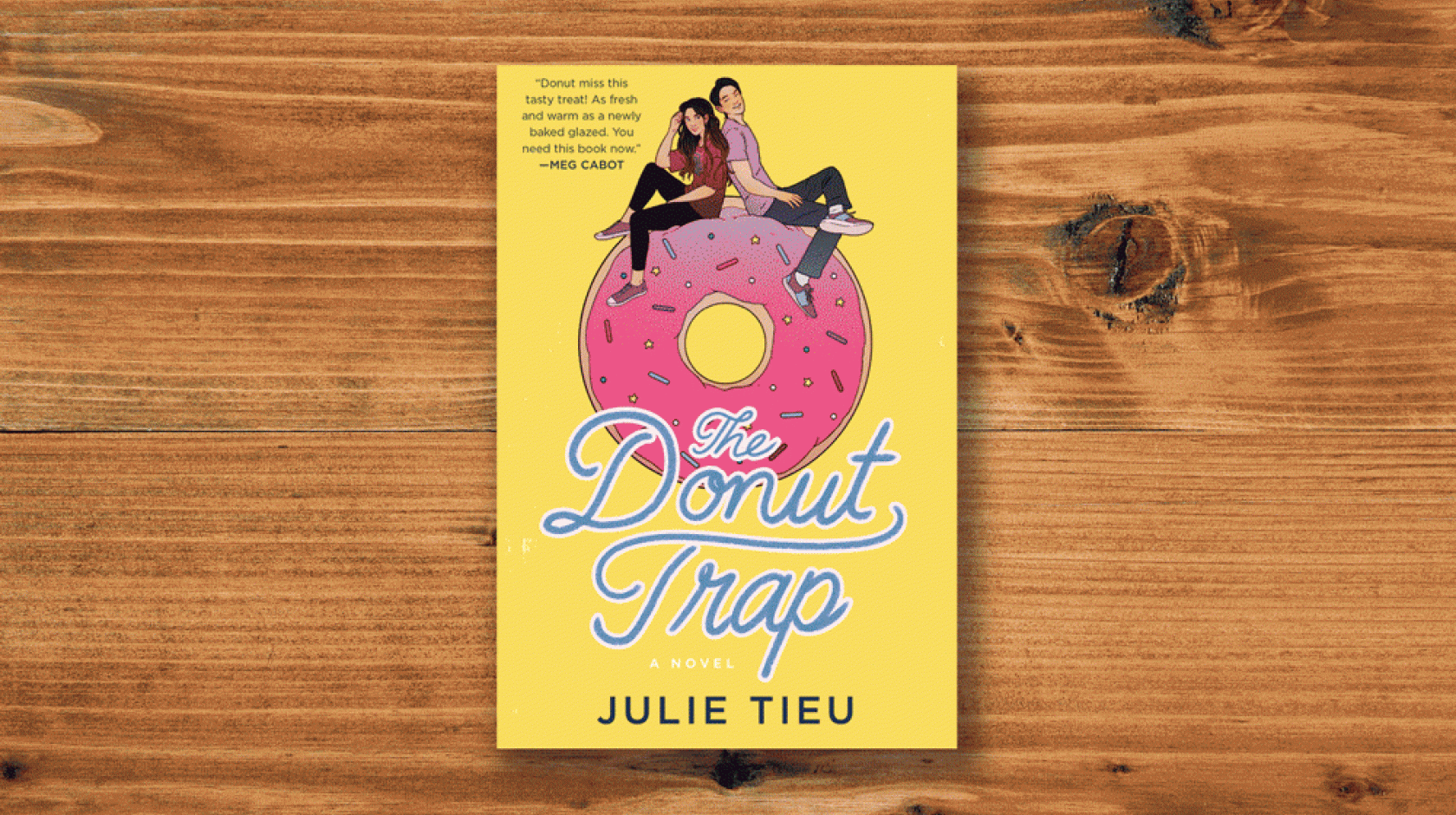 UCLA has long inspired storytelling in movies.
Royce Hall alone has appeared in dozens of comedy and horror movies, as well as in thoughtful biopics ranging from "The Jackie Robinson Story" in 1950 to "Steve Jobs" in 2013. Television scriptwriters have also spun gold from the rolling green campus, adding authentic detail to such shows as "Modern Family" and "Parks and Recreation." It's taken more time for novelists to find inspiration in Westwood, but a recent flood of UCLA-centric fiction suggests that day may have arrived. Writers are bringing a fresh eye to whodunnits, family sagas, magical realism and other emotions inspired by the campus, in offerings as diverse as UCLA itself. (For capsule reviews of some recent UCLA-centric fiction, scroll down.)
There are stories of evil spirits, immigrant tales both grim and uplifting, personal crises and dark comedies. Sometimes bodies turn up in Westwood at a disturbing rate; in other tales, UCLA is an aspiration, a life goal or a hero's quest, in stories that reveal what UCLA represents to people beyond California, and what Bruins bring uniquely to the world.
UCLA's appearances between hard covers have often been under cover. The famed novelist Christopher Isherwood did not name the university in his semi-autobiographical "A Single Man," but its geography strongly hints that the main character's lover studied theater arts here. (As if to confirm the point, Isherwood left his body to UCLA for medical research upon his death in 1986.) Frederick Kohner, a Jew who fled the Nazis in the 1930s, created an alternative persona for himself as a fictional UCLA professor when he introduced the world to California's surf culture in the "Gidget" novels, which were later made into movies and ABC's first color television series.
But the literary spotlight on UCLA did not brighten considerably until the last few years, when more novelists found stories to tell here. All of which begs the question: Why now?
"When I came to create a campus, there was no choice. UCLA stands for what a lot of Los Angeles is, which opens doors for a writer," says Nell Zink, a National Book Award nominee. Her latest novel, "Avalon," published last May, tracks a Torrance teen's hilarious and heartbreaking entanglements with student Bruins. "I see UCLA from an outsider's perspective, with a narrator who finds it both incomprehensible and infuriating, yet extraordinary," Zink says. "It is surprising more writers have not yet investigated UCLA."
For Loren D. Estleman — whose mild-mannered UCLA film professor-turned-sleuth, "Valentino," returns in an eighth mystery, "Vamp," in 2023 — utilizing the campus as a setting is an opportunity to play between his more hard-boiled detective stories. "Posh East Coast schools are over-familiar," he says. "For writers, UCLA is new territory — beautiful, with a brilliant film school. Everyone in Hollywood knows the campus."
J K Chukwu, who teaches writing at UCLA Extension, says UCLA offers a unique mix of cultures, histories and identities that presents fruitful mining prospects for storytelling, especially in turbulent times. Chukwu, whose memoir "The Unfortunates" will be published in February, says that "UCLA is home for anyone who wants to explore."
But do the books whose characters and settings evoke Bruinhood actually succeed? As with other forms of storytelling, it takes work.
UCLA humanities professor Blake Allmendinger — a specialist in the literature of the American West and author of the memoir "The Melon Capital of the World" — suspects that some writers have dismissed UCLA as merely part of Los Angeles, too lowbrow to warrant serious investigation. But with these new novels, largely focusing on young people, that attitude may be evolving.
Allmendinger says people study hard to get into UCLA, and that such "sweat equity" of research and thought should go double for anyone bold enough to write about it. For, as writers are discovering, UCLA is a character worth celebrating in anyone's book.
**********
The Great UCLA Book Bag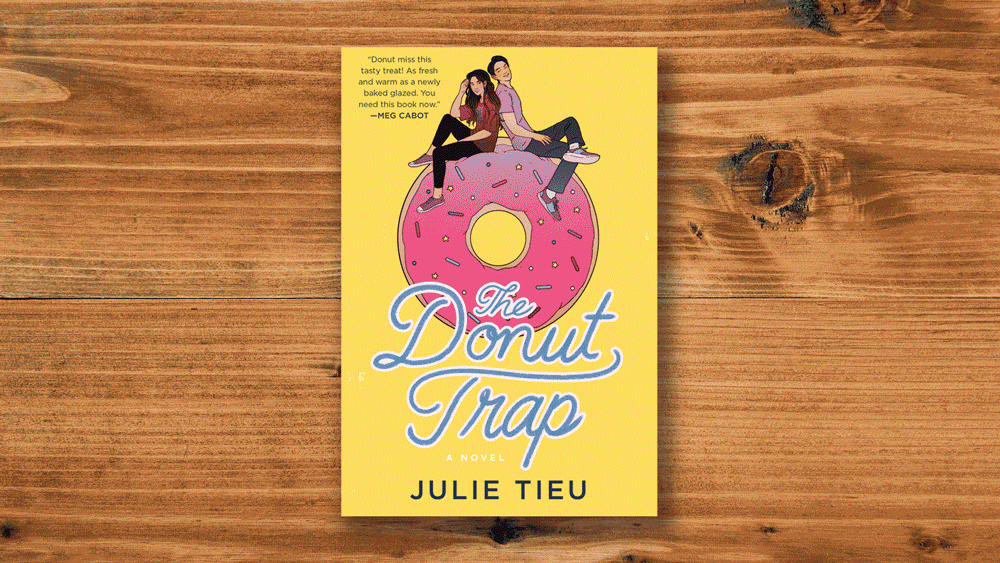 Looking for a book with a campus connection? Here, we present a list of 13 recent novels whose plots contain a dose of "Bruinality." We provide you with a handy Bruin Meter (5 = a lot, 1 = a mention) to let you know just how much blue and gold you can expect within the pages. Happy reading!
"A Fate Worse Than Death: A Hollywood Mystery Prequel"
Britt Lind | Britt Lind, 2021
Genre: Mystery
UCLA Connection: Bright and compassionate UCLA undergrad Rosemaria Baker gets drawn into a murder case that's been under investigation by her police detective father — who has suddenly gone missing. UCLA receives passing mentions via scenes in a UCLA lecture hall and in Rosemaria's dorm room.
The Plot: Forced at age 10 to suddenly grow up when her bipolar actress mother dies of heart failure, Rosemaria is nurtured by her detective dad. Several years later, when a stakeout goes wrong and her father is suddenly missing, she must rely on her own street smarts and on techniques learned from her dad as she races against time to find out where he is and bring him home safely. The narrative moves well, with tension that starts slowly at first and accelerates in a measured fashion, keeping the reader turning pages — and the subtitle suggests that Lind has more to tell us about the Baker family. —Chris Coniglio
1 out of 5 bears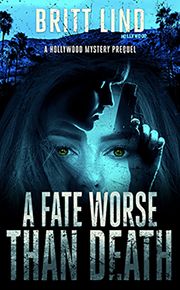 "A Tiny Upward Shove"
Melissa Chadburn | Farrar, Straus and Giroux, 2022
Genre: Magic Realism
UCLA Connection: The main character's mother is accepted to UCLA.
The Plot: When 18-year-old Marina Salles is brutally murdered, she is transformed into an aswang — a mythical spirit, a creature of mystery and vengeance who is duty-bound to complete a task Marina has left unfinished. The story, as told by the aswang, is rich with references from Filipino culture, language and folklore. It charts Marina's journey as well as those of individuals close to her, living on society's edges, navigating shared dreams, heartbreaks, brutality, recklessness, humanity, love and mercy. Chadburn provides vivid descriptions of Marina's surroundings, immersing the reader in the tale, and she offers a satisfying, tidy ending that proves a tonic after the novel's harrowing and disconsolate start. —Nancy del Aguila
1 out of 5 bears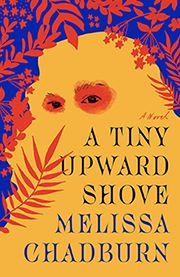 "Avalon"
Nell Zink | Knopf, 2022
Genre: Satire/Romance
UCLA Connection: Narrator crashes on UCLA airbeds.
The Plot: Abandoned by her "spiritual" mother in a grim off-the-grid plant nursery in Torrance, millennial Brandy matures into an unpaid topiarist. Escape beckons when she meets UCLA students Peter and Jay, who help her unlock her writing abilities while introducing her to an array of slightly bonkers UCLA characters and experiences. Maine blue blood Peter shares his interest in high literature, which she loves despite his mansplaining; Jay blossoms into a flamenco dancer so offensively terrible it incites a student body uprising. Meanwhile, Brandy blossoms into a guerilla filmmaker, lurking in bushes across campus in search of inspiration and taking control of her life. Zink, who researched her novel in Westwood coffee shops, plays gleefully with familiar tropes of class, culture and love, all unfurling on the UCLA campus. —John Harlow
5 out of 5 bears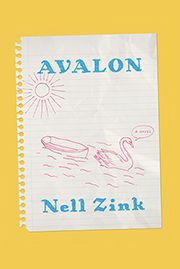 "Before We Were Wicked"
Eric Jerome Dickey | Dutton, 2019
Genre: Romance/Thriller
UCLA Connection: Quick cash by nefarious means covers Ken Swift's UCLA tuition, but not always his back on the job when he's in bed (sometimes literally) with L.A.'s most wicked.
The Plot: Low-level enforcer Ken Swift finds himself barely scraping by in his sophomore year at UCLA, as well as forlorn because of his financial reliance on elusive crime boss, San Bernardino. When Swift and his comrade, playboy Jake Ellis, meet two tantalizing women one night on a job, little does Swift know how passion and lust will take him entirely off course — costing him his education and future, his dignity, and eventually, his family. The novel covers a lot of ground in Los Angeles and the Inland Empire, but the Westwood campus is never a real setting the reader is taken to — as if to offer the point that UCLA was only a mirage for our protagonist. Dickey's knack for penning equivocal banter between characters invites oftentimes poignant explorations of identity, race and justice both in and in between the lines. (Those familiar with Dickey's intensely passionate love scenes won't be disappointed, either.) Mostly taking place in Swift's apartment in Leimert Park, this is a thriller that barely leaves the bedroom ... and doesn't need to. —Madeline Adamo
2 out of 5 bears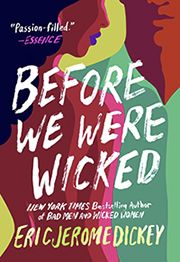 "Charcoal Joe: An Easy Rawlins Mystery"
Walter Mosley | Weidenfeld & Nicolson, 2016
Genre: Detective/Mystery
UCLA Connection: A Black 22-year-old UCLA physicist named Seymour Brathwaite is found in the wrong place — a house in Malibu — at the wrong time, after two white men have been shot dead.
The Plot: The Los Angeles underworld. It's the turbulent year 1968, barely a month after the assassination of Martin Luther King Jr. A city still singed from the 1965 Watts Rebellion. Against this backdrop, Mosley, one of America's finest crime-fiction writers, weaves an intricate mystery that hinges on one question: How did Brathwaite, the bookish UCLA scientist, get caught up in a double murder by the beach? Criminal mastermind Charcoal Joe hires private detective Ezekiel "Easy" Rawlins to prove the young postgrad's innocence. A fascinating cast of colorful characters populates Mosley's City of Angels: prison guards, prostitutes, professional gamblers, orphans, outcasts, geniuses, jewelry dealers, foreign femme fatales, Hollywood hippies, bruising mob goons, bail bondsmen, bartenders and barbers, all angling for a piece of the action in a book that includes a few telling scenes set in and around Westwood. —Delan Bruce
2 out of 5 bears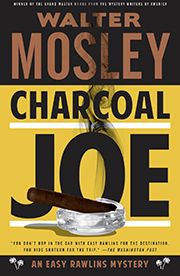 "City of the Dead: An Alex Delaware Novel"
Jonathan Kellerman '71 | Random House, 2022
Genre: Murder mystery
UCLA Connection: A murder takes place in a gorgeous luxury home just east of the UCLA campus.
The Plot: In his 37th and latest novel featuring psychologist and police consultant Alex Delaware, Kellerman has his titular protagonist once again working with his friend Lieutenant Milo Sturgis to solve a murder. This time, the pair is trying to figure out why huckster mental health therapist Cordelia "Codri" Gannett, whom Delaware knows from his work in child custody cases, has been found gruesomely murdered in her home. Delaware and Sturgis must also determine whether Gannett's murder is connected to a naked dead man found outside her home in the early morning hours. Though UCLA is never mentioned by name, any Bruin will find their brain reflexively re-creating the views from Hilgard Avenue as Kellerman describes the setting of the killing that opens the book. As you tag along with Delaware and Sturgis on a chase that leads them into Gannett's troubled past, you'll find yourself feeling as though you're in the car with them as they drive the city streets, which the author name-drops enough that you'll feel a bit like GPS is narrating. Kellerman's deft touch turns a fairly standard-issue mystery into a page turner thanks to quick pacing, sympathetic characters and deft sparking of the reader's natural puzzle-solving tendencies. —Mike Fricano
1 out of 5 bears
"Fifteen Hundred Miles from the Sun"
Jonny Garza Villa | Skyscape, 2021
Genre: Romance/Young Adult
UCLA Connection: High school senior Julián (Jules) Luna dreams of leaving Corpus Christi, Texas, to move 1,500 miles west to attend UCLA.
The Plot: Jules tries to make the most of his senior year of high school with his besties before they head off to college, but he can't fully embrace who he is while living with his unaccepting machismo father, whom Jules is terrified of disappointing. So the teen keeps his emotions tightly bottled up until he accidentally comes out to the world on social media after a night out with his friends. That single tweet leads to unintended consequences and unforgettable adventures as a new virtual confidante — his first love — helps Jules navigate a roller coaster of twists and turns. Most of the action takes place in Corpus Christi, but UCLA and other Los Angeles hot spots get plenty of face time, too. In their debut novel Fifteen Hundred Miles From the Sun, Garza Villa shares a heartwarming — and at times heartbreaking — journey of teen angst, discovery and self-affirmation, inspired in part by the author's own coming of age. —Nancy Gondo '92
4 out of 5 bears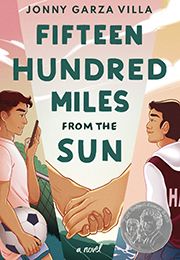 "Love & Other Great Expectations"
Becky Dean | Delacorte Press, 2022
Genre: Young Adult
UCLA Connection: High school senior Britt Hanson earns an athletic scholarship to attend her dream school, UCLA — then becomes sidelined by a career-ending knee injury.
The Plot: Students on a scavenger hunt in the English countryside compete for the top prize of $100,000, funded by a mysterious, posh British teacher for whom they must document their individual experiences in personal journals. An underachiever in the classroom, Britt is still stinging from her soccer scholarship-ending injury when she decides to pull herself together enough to win the competition. As she joins forces with Luke, a cute boy with an even cuter accent, the pair become travel companions and friends, eventually sharing their secrets. As Britt learns how to open up and trust again, the two teach each other how to cope and move forward in the face of their greatest challenges and disappointments. Charming and relatable, for young readers and those still young at heart. —Heather Cisneros
1 out of 5 bears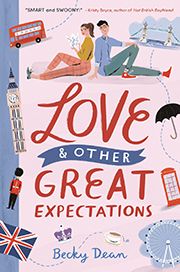 Meet Me in Madrid
Verity Lowell | Carina Press, 2021
Genre: Romance
UCLA Connection: One of the main characters, Adrianna Coates, teaches art history at UCLA.
The Plot: Art historian Adrianna Coates and museum courier Charlotte Hilare, who briefly knew each other at Yale grad school, reconnect and fall in love during a blizzard in Madrid, where Adrianna is on leave from UCLA as a research fellow and Charlotte is transporting a painting from a museum in New Haven. As they pursue a long-distance relationship, they struggle to find a way to live in the same city. Eventually, Adrianna arranges to return to UCLA, and Charlotte takes a position at the Piedmont Colleges outside Los Angeles. Because Adrianna is on leave from UCLA, none of the story actually takes place on campus, but her affiliation with the university verifies her gravitas as a scholar. A breezy, easy rom-com that's perfect for the beach bag. —Mary Daily
1 out of 5 bears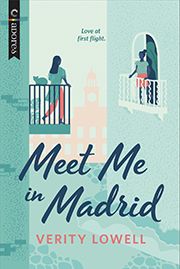 "Shoot: A Valentino Mystery"
Loren D. Estleman | Tom Doherty Associates, 2016
Genre: Mystery
UCLA Connection: One-named protagonist Valentino is on staff at UCLA's fictional Department of Film Preservation, where he tracks down lost films to add to the university's archive.
The Plot: In this fourth installment of Estleman's "Valentino Mystery" series, film detective Valentino is approached by beloved Western film and TV star Red Montana, who has a proposition: Help him find who is blackmailing him over a blue film that his wife made early in her career, before she became Dixie Day, "Sweetheart of the Range." If Valentino succeeds, Montana will give him the only existing copy of Sixgun Sonata, Red and Dixie's first film together. References to UCLA are sprinkled liberally throughout the book (a favorite quote: "If it's cheerleading you're after, the Bruins are that way") as Valentino searches for the blackmailer. Soon he is torn between helping Montana ― whom he dislikes more and more as he delves deeper ― and obtaining Sixgun Sonata for UCLA. Valentino finds himself caught up in a few thorny situations, which are resolved a bit too quickly and easily. Despite that, some stilted dialogue and a somewhat pat ending, Shoot is still a satisfactory read, and Estleman's impressive knowledge about film and his love for old Westerns are clearly on display. —Wendy Soderburg '82
3 out of 5 bears
"Side Trip"
Kerry Lonsdale | Lake Union Publishing, 2020
Genre: Romance
UCLA Connection: California girl Joy Evers met her fiancé at UCLA, where Joy began her journey to live out the dreams of her big sister, who died in a car crash when they were teens.
The Plot: Before getting married and moving to New York, California native Joy sets out on a cross-country road trip along Route 66, with one mission in mind: checking off her deceased sister's bucket list. Joy hopes this will help make up for the fact that she was driving the car during the crash that killed her sister. In Flagstaff, Joy meets Dylan, a handsome singer/songwriter who's on an emotional journey of his own … and has a car that's broken-down. The two agree to travel together, following some ground rules — for instance, no last names, and if one wants to go on a side trip, the other must agree. As their undeniable attraction builds, the story jumps around in time and perspective, which keeps the reader guessing as to whether these two conflicted characters will ultimately find happiness ... and each other. —Jennifer Shaklan M.F.A. '02
1 out of 5 bears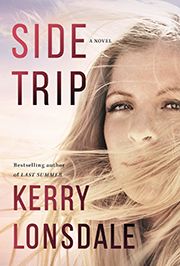 "The Cinderella Murder"
Mary Higgins Clark and Alafair Burke | Simon & Schuster, 2014
Genre: Mystery
UCLA Connection: Gorgeous UCLA student Susan Dempsey is found murdered in the Hollywood Hills; 20 years later, the cable crime show Under Suspicion aims to solve the cold case.
The Plot: TV producer Laurie Moran seeks to unmask the perpetrator of the Cinderella Murder (so named because its victim lost a sparkly shoe), and in the process amasses a list of suspects that includes three former Bruins and a smarmy, good-looking UCLA professor. While the novel contains passing references to campus (Wilson Plaza, Bruin Plaza) and includes scenes in Westwood and the residence halls, most of the action takes place at a glitzy estate in Bel Air. Those familiar with Higgins Clark's considerable oeuvre (she wrote or co-wrote more than 40 suspense novels before her death in 2020) know her paint-by-number mysteries are as fluffy as whipped cream, and "The Cinderella Murder" is no exception. It's a suspense tale with the depth of a "CSI: Miami" episode. —Michael Callahan
3 out of 5 bears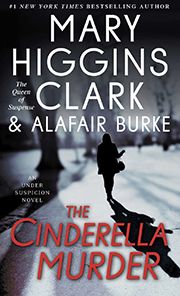 "The Donut Trap"
Julie Tieu | AVON, 2021
Genre: Romance/Young Adult
UCLA Connection: Jasmine Tran, a recent UCLA grad, returns home to work at her parents' doughnut shop — and soon finds herself stuck in a rut, with no real prospects in her career or her dating life.
The Plot: Jasmine, a second-generation Chinese Cambodian American, is feeling imprisoned in a life that has become an endless cycle: work at the shop, watch TV, sleep. As she struggles with feeling trapped between her responsibilities to her traditional Chinese parents and her desire to forge her own path and identity, a potential rent hike threatens the survival of her parents' shop. Help comes in the arrival of her best friend from UCLA, Linh, who reconnects her with an old Bruin crush, Alex. Though the novel includes a few fond (and not-so-fond) memories of Jasmine's time in college — including her memorable first encounter with Alex while she is selling tickets at the Pauley Pavilion Box Office — most of the action takes place around her hometown of L.A. It's a fun, multicultural rom-com that will have you rooting for the two main characters in their relationships with each other and with their parents. —Wileen Wong Kromhout
2 out of 5 bears