Thirty-five years ago, Sally Ride became the first American woman to fly into space.
Before blasting off aboard the Space Shuttle Challenger in June 1983 she faced intense media speculation about how being a woman would affect her as an astronaut.
Would she need to wear a bra in space?
How would she go to the bathroom?
"Everybody wanted to know what kind of makeup I was taking," she later told Gloria Steinem. "The worst question was whether I cried when we got malfunctions in the simulator."
The 35 new guys
For the first 20 years of space exploration, having the 'right stuff' to be an astronaut meant being a man.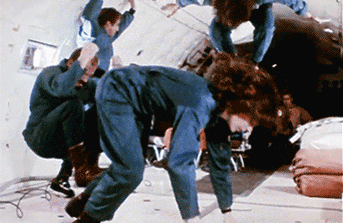 NASA required its astronauts to be military jet test pilots, a rule that kept women from qualifying. Nothing changed, even after a privately-funded effort found that female pilots did as well — and often better — on the physical stress tests given to male astronaut trainees. Women finally became eligible when NASA dropped the military requirement and began looking for science skills.
Ride, a physicist, was finishing up her doctorate at Stanford when she saw an ad in the school paper inviting women to apply for NASA mission specialist positions and decided to go for it.
Out of 8,000 applicants, she was one of the few to make NASA's 1978 Astronaut Class. Known as "the 35 New Guys," this historic group included five other women, along with NASA's first African American and Asian American astronauts.
UC's pioneering women astronauts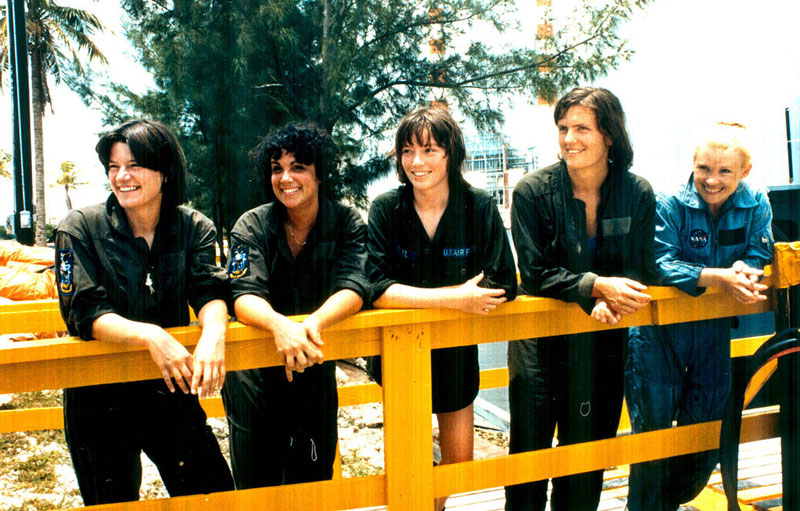 As it happened, four of the six women had ties to the University of California.
Sally Ride taught physics at UC San Diego.
Kathryn Sullivan, a UC Santa Cruz alum, became the first American woman to walk in space.
Anna Lee Fisher, a UCLA grad, was the first mom in space.
And Rhea Seddon, who attended UC Berkeley, went on to orbit Earth 480 times.
When these pioneering women arrived at the Johnson Space Center for training, they found an environment that was welcoming and supportive — if almost entirely male. Of the roughly 4,000 engineers and scientists, just a handful were women.
Ride trained for several years before NASA selected her to be the first woman to fly in space. Among the factors that tipped the scales her way: She was a quick study when it came to learning to fly, and as a former tennis pro, had the hand-eye coordination to be a natural when it came to using the Challenger's robotic arm.
She laughed when recalling how perplexed the male engineers were about what she would want in her flight kit.
"I remember the engineers trying to decide how many tampons should fly on a one-week flight; they asked, 'Is 100 the right number?'"
"'No. That would not be the right number.'"
"They said, 'Well, we want to be safe.'"
"I said, 'Well, you can cut that in half with no problem at all.'"
A great equalizer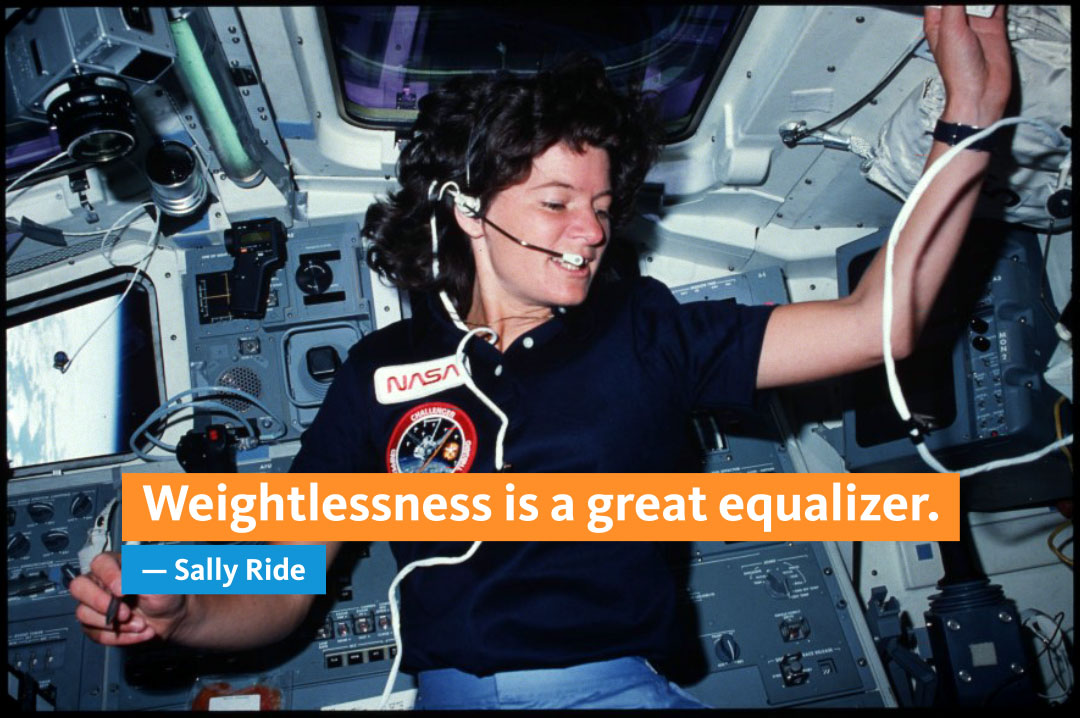 Ride ended up spending nearly a decade at NASA, and helped investigate the 1986 Challenger explosion. After leaving, she taught at UC San Diego and launched Sally Ride Science, a program to encourage kids to pursue math and science.
She died of pancreatic cancer in 2012, but remains one of NASA's best known astronauts, and an inspiration to people around the world. She's been immortalized by Lego — complete with mini space shuttle — and earlier this month, the U.S. Postal Service unveiled its new Sally Ride "forever" postage stamp.
As a young astronaut, she dreamed of a day when it wouldn't be news for a woman to go into space.
She would have loved the diversity of NASA's 2017 astronaut class.
Three of the twelve members are UC alums, including Jessica Watkins, a UCLA geologist who is training to be part of NASA's 2030 mission to Mars.
"The women and the men go through the same training and do the same jobs in orbit," Ride said. "Weightlessness is a great equalizer."
Watch the video below to see more of Sally Ride's pioneering journey: