Looking for the source of greenhouse gas emissions?
You may be standing on it.
Concrete — that material that composes our buildings, our bridges, and a surprising amount of our day-to-day life — accounts for over 5 percent of greenhouse gas emissions in its production.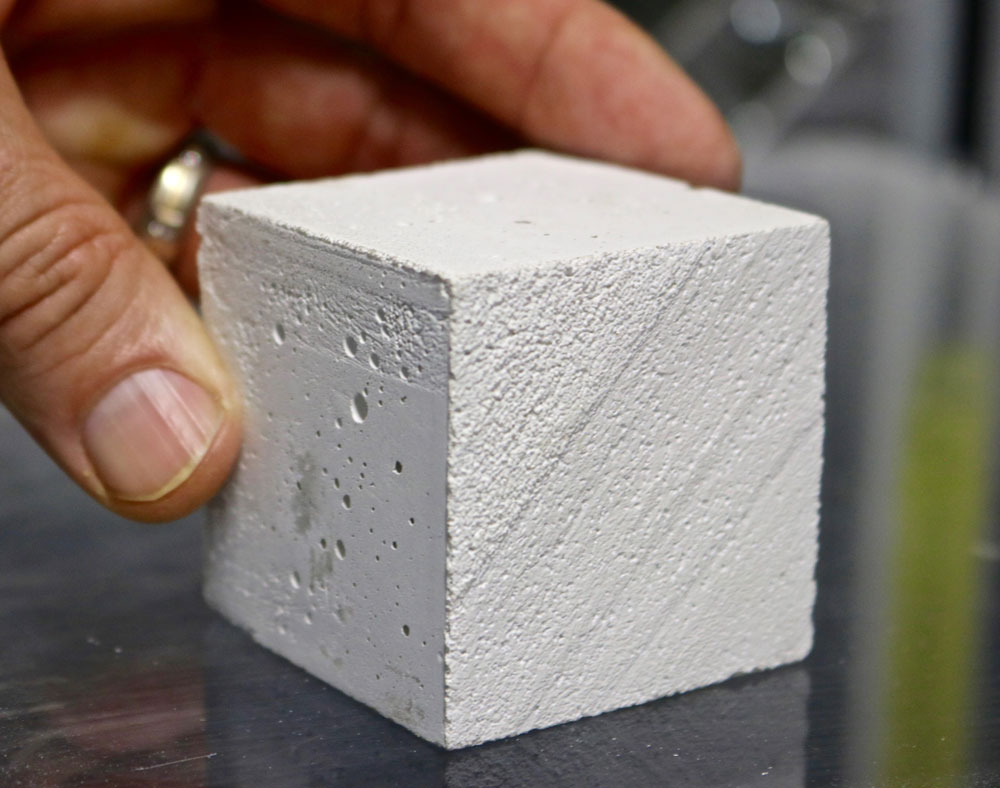 That's more than 1.5 billion metric tons of carbon a year — a big number. UCLA researchers saw the opportunity to do something about it.
Their solution? A 3-D printed building material made from captured CO2 from smokestacks that is nearly carbon-neutral. It's called "CO2NCRETE."
It may not sound as flashy as an electric car, but CO2NCRETE could go a long way toward shrinking the carbon footprint of the construction sector.
"The concrete and construction industries are ripe for disruption," says Gaurav Sant, professor of civil and environmental engineering and of materials science in the UCLA Samueli School of Engineering. "The ability to make a positive impact in these sectors, while lessening our carbon dioxide footprint, is a worthy cause."
Disruption accomplished.
The genesis of CO2NCRETE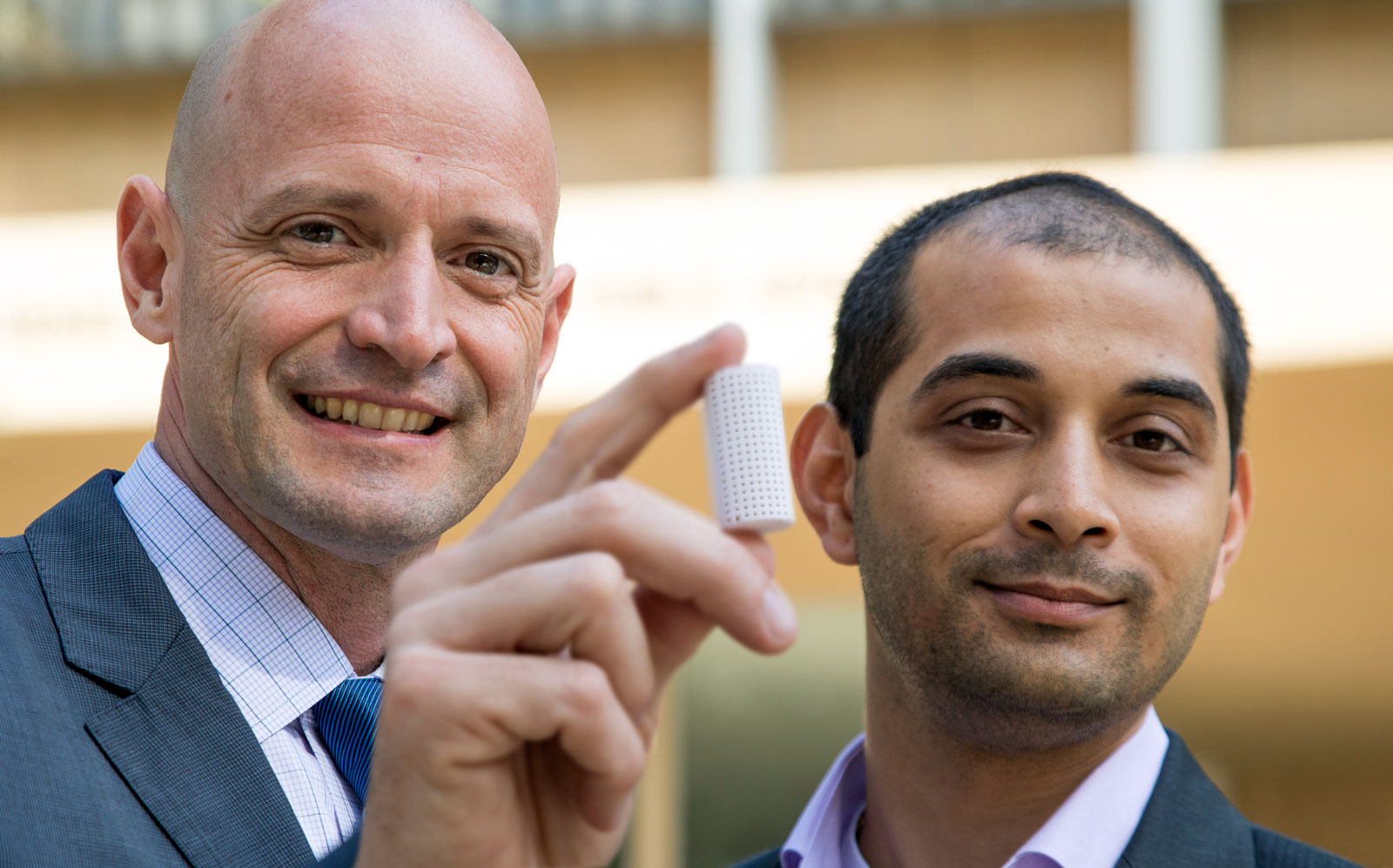 It took a team with expertise in chemistry, economics, engineering, materials science and public policy to figure out how to capture the CO2 coming out of power plant smokestacks and turn it into something other than air pollution.
It's not that people haven't tried to capture the CO2 emitted from power plants before — German company Vattenfall piloted a unique carbon capture and storage (CCS) power plant in 2008.
But UCLA researchers had a new approach: don't just store the CO2, use it to create something even better.
CO2NCRETE is an eco-friendly material that works as a concrete substitute. Making it produces 50-75 percent less carbon dioxide than traditional concrete. That's because it's made of hydrated lime, which absorbs CO2.
Even better, the carbon dioxide CO2NCRETE uses doesn't need to be processed — it can be captured and converted right at the power plant.
That means it can potentially become a very appealing way to deal with an even bigger problem: the amount of greenhouse gases produced by power plants.
Using smokestacks for good
In the U.S., electricity generation accounts for about 34 percent of energy-related CO2 emissions. That number is just as significant in the developing world, with countries like China and India (soon to be No. 2 on the list of greenhouse gas emitting nations) facing climate crises of their own.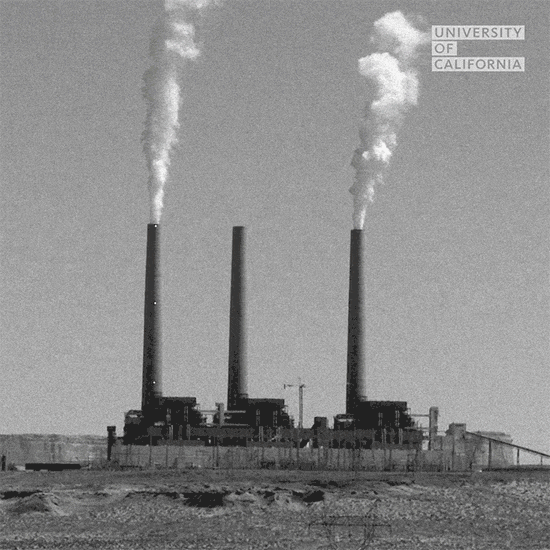 "This technology could change the economic incentives associated with these power plants in their operations and turn the smokestack flue gas into a resource that countries can use, to build up their cities, extend their road systems," said UCLA Luskin Center for Innovation director J.R. DeShazo. "It takes what was a problem and turns it into a benefit in products and services that are going to be very much needed and valued in places like India and China."
By making this form of "upcycling" — taking a waste product and transforming it — widely accessible, the UCLA team has created a strategy as expansive as climate change itself.
"We see ourselves wanting to develop technologies that might be considered fanciful at one point, but become reality very quickly," Sant said of his UCLA team. "We see ourselves looking at a blue sky and saying, 'well then, let's come up with ideas that will change the world.'"