March 18, 2016
David Colgan
,
UCLA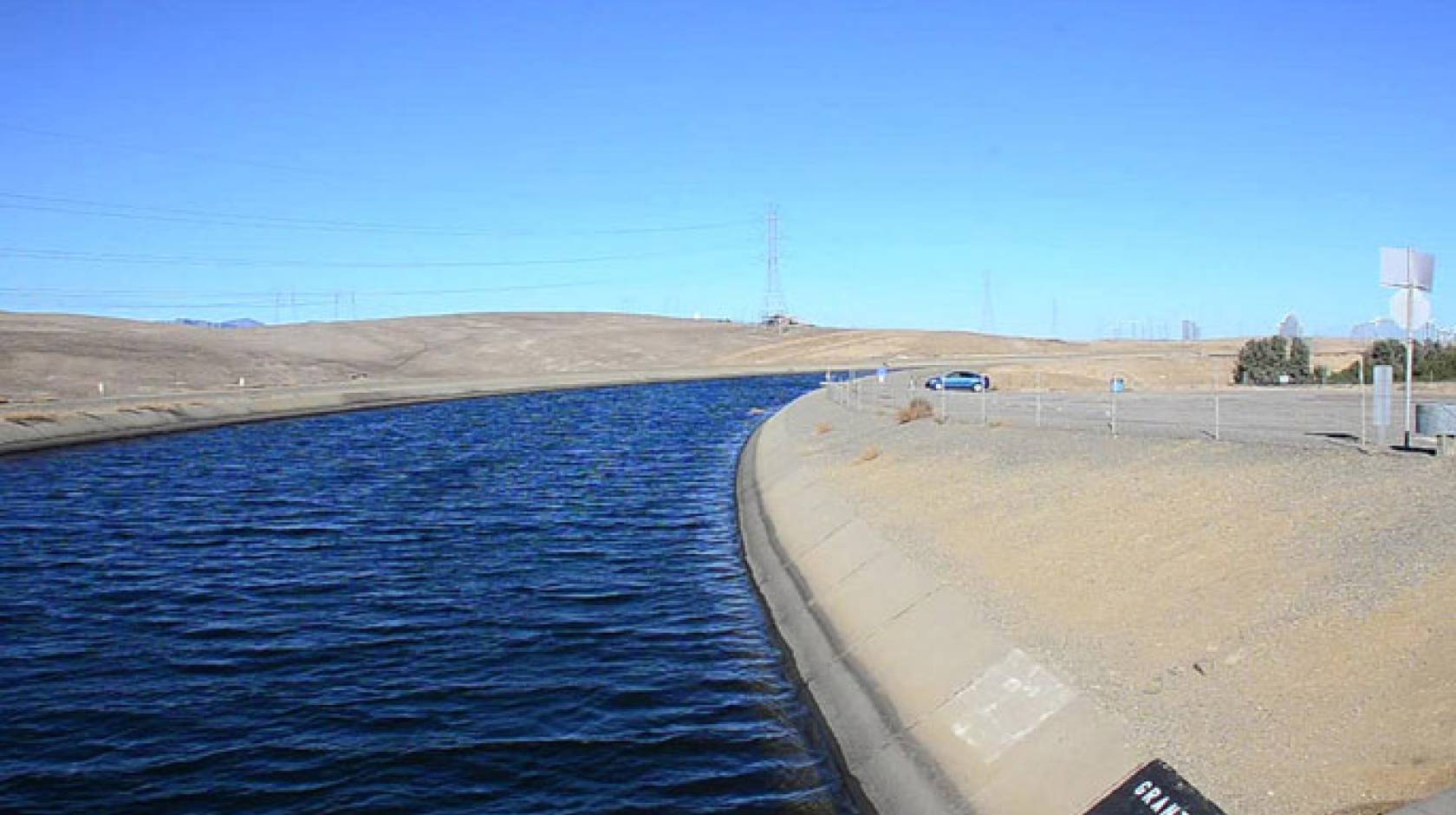 For decades, recycling has been a focal point for environmentalists. And yet California—a state known for its progressive, earth-friendly ethos—has been slow to recycle an important and scarce resource: water.
It's a problem Hilary Godwin and her research team hope to remedy.
"We're stealing water from hundreds of miles away, burning huge amounts of energy and producing greenhouse gas emissions," said Godwin, a professor with the UCLA Fielding School of Public Health and the Institute of the Environment and Sustainability. "We already purify water, but then we dump it into the ocean. Why?"
Recycled water is collected from sewer systems and then purified. It can be used to irrigate places like parks, lawns and golf courses. However, most water agencies haven't maximized the potential of the technology. No matter how well such water is cleaned, public health officials remain wary about health risks and public perceptions, Godwin said.
But increasing use of recycled water isn't just safe—it's good for our health.
Increased use "would result in significant health benefits"
That's the takeaway of a study published today in the American Journal of Public Health. The study evaluated different ways California gets its water, from desalination to transporting it from the Colorado River. Using a holistic approach, researchers accounted for environmental impacts and the amount of energy each method consumes. Then they calculated the cumulative effects each method has on health, including illnesses and deaths from air pollution and the effects of climate change. The conclusion? Increased use of recycled water "would result in significant health benefits."
The findings come at a critical moment. Earlier this week, the World Health Organization announced that one in every four deaths worldwide—12.6 million per year—can be attributed to environmental problems.
Godwin, who co-authored the paper with Brian Cole and Sharona Sokolow, both from the UCLA Fielding School of Public Health, said conservation efforts should account for more than saving water.
"It's important to look holistically at the health effects," Godwin said. "Plenty of people have said there aren't risks, but that doesn't get you to the benefits."
Those benefits become apparent when comparing recycled water to the energy-intensive system we now have. Air quality improves due to reduced greenhouse gas emissions. Green spaces can be maintained instead of being left to turn brown, encouraging people to get outside and exercise.
Recycled water also promotes environmental justice
The paper also compares recycled water to xeriscaping—installation of drought-resistant plants and landscape. Xeriscaping makes sense for individual property owners, Godwin said. It saves water and prevents urban runoff that pollutes waterways and beaches. But recycling water makes even more sense from a public health perspective. Large-scale xeriscaping reduces green spaces and absorbs sunlight, creating urban heat islands that worsen air quality.
Recycled water also promotes environmental justice. Disadvantaged neighborhoods often have few public parks and open spaces. Using recycled water keeps those places greener. Meanwhile, other conservation strategies—such as raising the price of water—disproportionately affect low income populations.
More than half of California's residential water use currently goes to irrigation—watering lawns and landscape. And while the current drought has sharpened focus on saving water, climate change is projected to result in more extreme weather. Water suppliers should build up their resiliency now, Godwin said.
The study's findings have implications beyond California, too. Arid countries that rely on imported water and desalination—like those in the Mediterranean and Middle East—can also benefit from expanded use of recycled water.
One place that's already benefitting is Orange County, which has a recycled water program with a strong public education component. "It takes care of a huge percentage of their water needs," Godwin said.
More than 75 percent of Californians support recycled water
But perhaps the biggest hurdle to expanding the use of recycled water is the "ick factor." Understandably, the idea of reusing sewer water makes people uncomfortable—and it used to be unsafe. But times have changed. With modern technology, waste water can now be purified to a level where there are no health risks, Godwin said.
Public opinion appears to be catching up with the times. A recent survey shows that 76 percent of Californians support recycled water as a long-term solution, even after the current drought ends.
Another obstacle is cost. Recycled water requires its own system, separate from drinking water. California increasingly offers incentives to municipal water providers, and that's good news for the future of recycled water.
It's like hybrid cars," Godwin said. "Until California started giving people brownie points and letting them drive in the HOV lane, nobody was using them."