November 16, 2015
Andy Murdock
,
UC Newsroom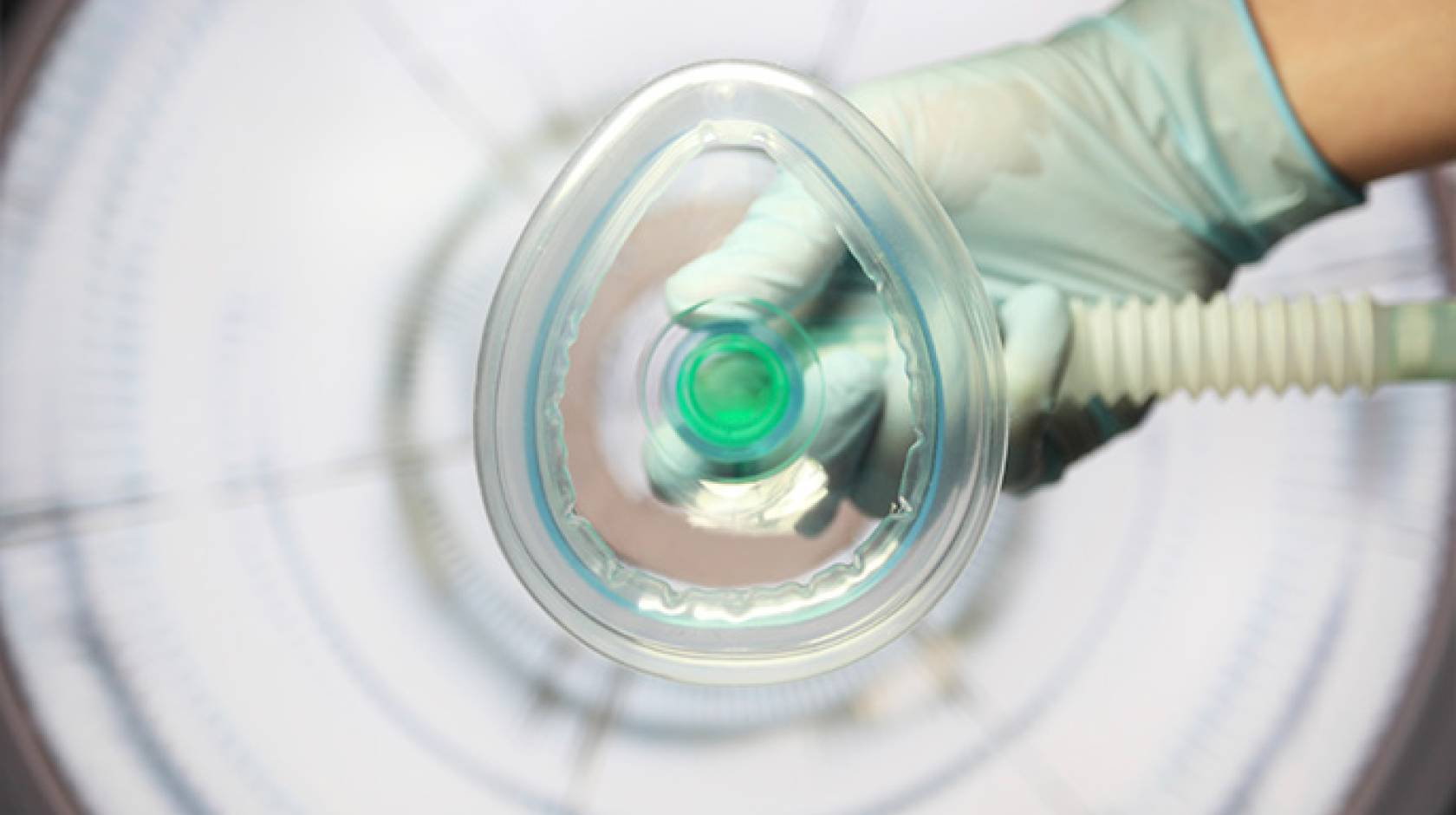 What happens to anesthetics after a patient inhales them? UCSF anesthesiology resident Nicole Jackman wants doctors to think carefully about that question, because not only are inhaled anesthetics potent sleep inducers, they're also extremely potent greenhouse gases.
Jackman is one of some three dozen students across the UC system to be awarded a Carbon Neutrality Initiative Student Fellowship for the 2015-16 academic year. Part of UC's push to become carbon-neutral by 2025, the UC President's Carbon Neutrality Initiative Student Fellowship Program funds undergraduate and graduate student projects that help get the UC system closer to this goal.
The student projects are as bold as they are broad, ranging from research into next-generation clean energy technologies to large-scale efforts like the Cool Campus Challenge that get students directly involved with the university's carbon neutrality goals. Some projects might come as a bit of a surprise, like Jackman's focus on hospitals.
"The healthcare sector represents 8 percent of the U.S.'s carbon footprint," said Jackman. "Hospitals use a lot of energy — as much as 3,500 households over the course of a year. There's clearly room for energy efficiency in the sector and large benefits if hospital infrastructures can be made more efficient."
As an anesthesiologist, Jackman is zeroing in on what can be done to improve hospital anesthesia practices. The most commonly used inhaled anesthetics, including nitrous oxide and fluorinated ethers like desflurane, have global warming potentials that range from 300 to 1,500 times that of carbon dioxide. Once exhaled by patients, these gases go straight through a hospital's ventilation system to the outside air.
Moderating the use of anesthetics without affecting patients can limit the effects on climate change and can save hospitals significant amounts of money, around $1 million per anesthesiologist over one's career, Jackman estimates. In the future, recapture and reuse of gaseous anesthetics is a definite possibility.
The 10 UC campuses, Lawrence Berkeley National Laboratory, the Division of Agriculture and Natural Resources and the UC Office of the President each received $12,000 to divide among the selected student projects. The next call for Carbon Neutrality Student Fellows will occur in spring of 2016.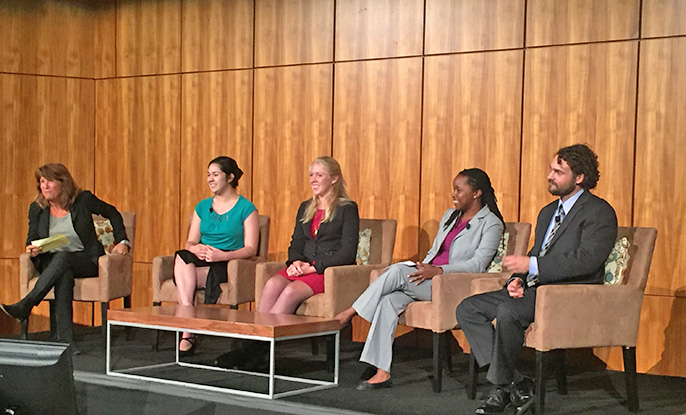 The 2015-2016 Carbon Neutrality Initiative Student Fellows
Agriculture and Natural Resources
Kripa Jagannathan (UC Berkeley): Bridging the gap between climate model outputs and farmer decision-making
Kyle S. Hemes (UC Berkeley): Restoring California's peatlands: coupling biogeochemical and biogeophysical impacts on the climate
Connor Stephens (UC Berkeley): Evaluating the efficiency of mechanical fuel treatments in mitigating high severity fire in western pine forests
Lawrence Berkeley National Laboratory
Estella Shi and Daniel Xu (UC Berkeley): Energy management activities: expanding operational energy management capability for Berkeley Lab
UC Berkeley
Lindsey Agnew: Cool Campus Challenge and Carbon Neutrality Initiative communication and engagement
Sarah Strochak: Carbon neutrality events and mapping campus carbon hot-spots
Charlotte O'Donnell: Climate action planning
UC Davis
Bethany Celio, Alex Lee and Naftali Moed: Campus engagement and outreach
Colin Mickle: Carbon offset research
UC Irvine
Kimberly Duong: Climate action planning project
Sarah Geldmacher: Regional climate resilience project
UCLA
Katie Luong: Cool Campus Challenge and communications strategy
Joanne Wong and Ariana Vito: Carbon neutrality planning and scenario analysis
UC Merced
Gabriel Morabe: Student engagement and communications efforts
Chelsea Coe: Research on climate communication
Adriana Gomez: Updating the UC Merced climate action plan
UC Office of the President
Lauren Jabusch (UC Davis) and Amaia Schultz (UC Berkeley): Carbon Neutrality Initiative engagement support
Benjamin Rushakoff (UC Berkeley): Greenhouse emissions inventory for UCOP operations
UC Riverside
Hannah Campi: Campus Engagement Fellow
Benjamin Sommerkorn: Conduit hydrokinetic turbine feasibility study
S. Drew Story: Green Lab and Green Event certifications
Chao Wang: Carbon footprint tracking network
UC San Diego
Lesly Figueroa: Communication development for UC sustainability goals and programs
Jess Gambel: Growth, pollination and fruit production of Cucurbita pepo
Yanqi Luo: Delivering renewable energy goals at UC San Diego
Jiarong Zhou: Building a Thole-Type Model (TTM) of methane hydrate
UC San Francisco
Alex Schrobenhauser-Clonan: Lessons from medicine for the climate change diagnosis
Nicole Jackman: Efficient use of fresh gas flow with inhaled anesthetics can decrease costs and impact medical greenhouse gas emissions at UCSF
UC Santa Barbara
Colleen McCamy: Cool Campus Challenge; Santa Barbara Coastal Long Term Ecological Research
Rob Holland: Cool Campus Challenge
Maximilian Salvador Stiefel: Best practices for carbon neutrality
UC Santa Cruz
Jordi Vasquez and Jamison Czarnecki: Cool Campus Challenge and student outreach