January 26, 2016
Harry Mok
,
UC Newsroom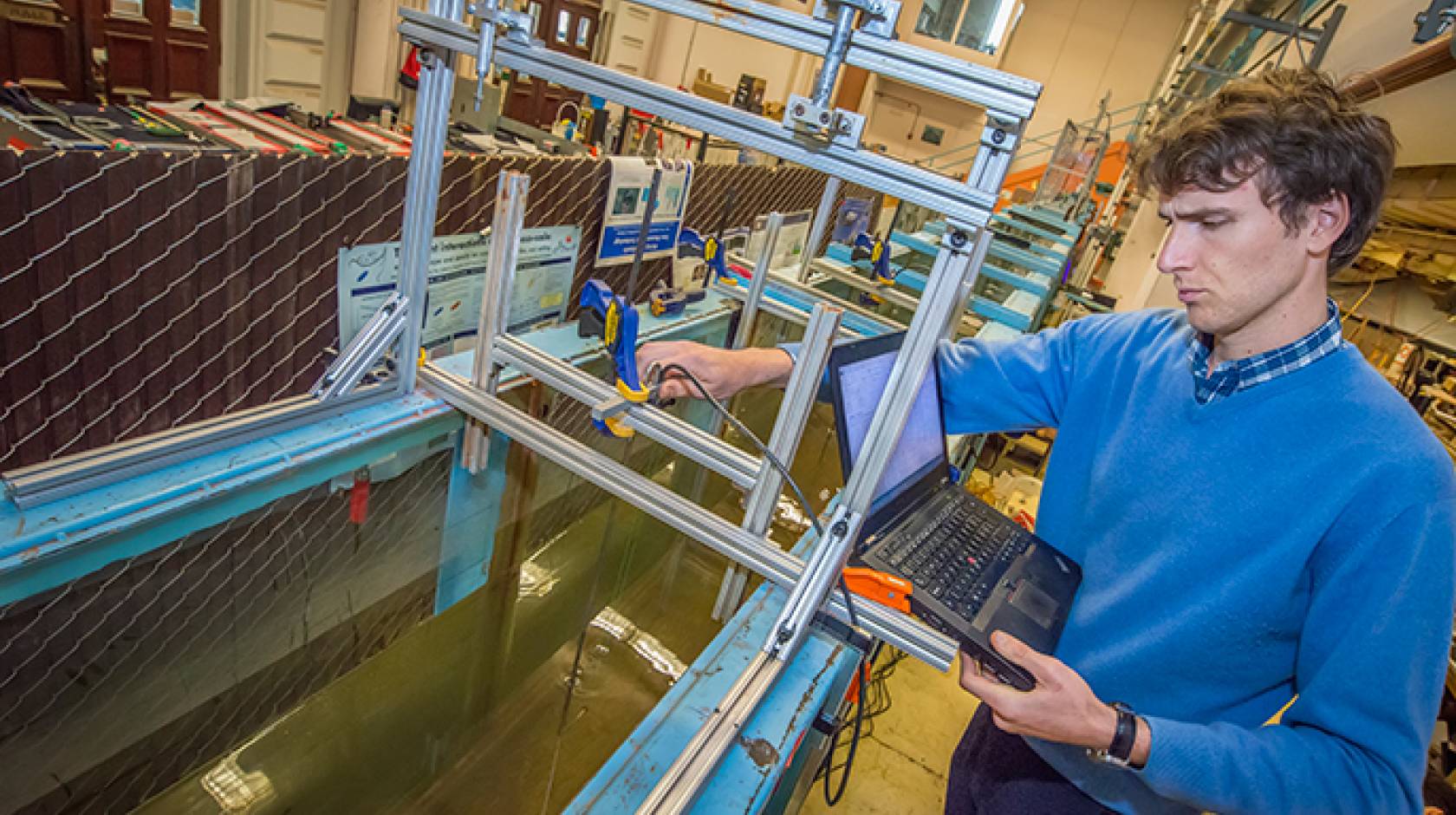 Credit: Roy Kaltschmidt/Lawrence Berkeley National Laboratory
Forty people with ties to the University of California are among "America's most important young entrepreneurs, creative leaders and brightest stars" on this year's Forbes 30 Under 30 list.
From 15,000 candidates identified by its reporters, Forbes chose 600 people for its 2016 30 Under 30 list based on "their game-changing quotient along various dimensions, such as impact, use of cutting-edge technology or creativity, scalability or adaptability."
Forbes picked 30 people in 20 categories: Arts & Style, Finance, Consumer Tech, Sports, Hollywood & Entertainment, Retail & Ecommerce, Education, Music, Games, Venture Capital, Media, Manufacturing & Industry, Enterprise Tech, Food & Drink, Social Entrepreneurs, Law & Policy, Science, Marketing & Advertising, and Energy and Healthcare.
Those with an affiliation to UC who made the list span many of the categories and have strong representation in business, science and technology: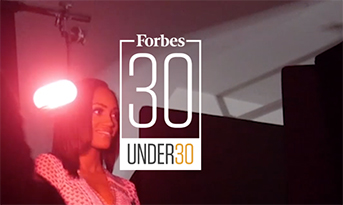 Finance
Vlad Tenev, formerly a UCLA math Ph.D. candidate, is the co-founder of Robinhood, which offers a commission-free stock-trading app for consumers.
Consumer Tech
UC Berkeley alumnus Gagan Biyani and UCLA grad Neeraj Berry co-founded Sprig, a mobile app for ordering healthy meals that are delivered to your door.
UC San Diego alumnus Daniel "Ewok" Lee is the CEO and co-founder of Hush, which makes smart earplugs for mobile phones that block all noise except notifications you approve.
UC Berkeley alumnus David McIntosh is the CEO and co-founder of Riffsy's GIF Keyboard, which allows iPhone and Android users to search for and add GIFs to messaging services and social media.
Sports
Basketball star and UCLA alumnus Russell Westbrook is a point guard for the NBA's Oklahoma City Thunder and a 2012 Olympic gold medalist with Team USA.
Hollywood & Entertainment
Entertainment agent Natalie Novak, a UCLA Extension graduate, represents some of the biggest stars on YouTube for the United Talent Agency.
Retail & Ecommerce
UC Berkeley alumna Doreen Bloch founded Poshly, which allows users to enter contests to win beauty and lifestyle freebies.
Interior designer and UCLA Extension graduate Leura Fine is the founder of Laurel & Wolf, an online marketplace offering services to redecorate homes.
Education
The idea for WriteLab came to Matthew Ramirez, a former English Ph.D. candidate at UC Berkeley, when he was teaching and had more than 120 papers to grade each semester. He co-founded WriteLab to incorporate an algorithm into an app to help teachers grade papers.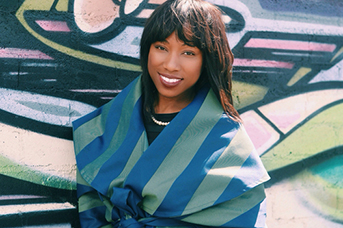 Constance Iloh is an incoming assistant professor and a Chancellor's Postdoctoral Fellow at the UC Irvine School of Education who focuses her research on the most underserved students in higher education.
UCLA alums Advait Shinde and Aza Steele co-founded GoGuardian, which provides analytics, web filtering and classroom management software to schools using Chromebooks.
Former UCLA programmer analyst Charlie Stigler is a co-founder of Zaption, which adds interactive elements to educational videos to make them more dynamic teaching tools.
Games
Mark Essen is an independent artist and designer of retro-style arcade games who goes by the moniker "Messhoff." He received a master of fine arts from UCLA.
Venture Capital
Billy Draper, a UCLA alumnus, started a social startup and worked at Facebook before joining the family business at Draper Associates.
UC Berkeley alumna Kristina Shen is a vice president at Bessemer Venture Partners, co-authors the firm's "State of the Cloud Report" and serves as a board observer at several companies.
Manufacturing & Industry
UC Berkeley alumnus Kevin Chan is the founder of Maderight, which helps designers ensure that their clothing is not manufactured in factories using child labor or violates other standards.
Enterprise Tech
Peter Ballis was a National Science Foundation Graduate Research Fellowship recipient and focused on large-scale data management for his doctorate in computer science from UC Berkeley. He'll start as an assistant professor at Stanford in fall 2016.
UC Berkeley alumna Nanxi Liu founded Nanoly, which has a patent on a polymer that keeps vaccines working without refrigeration, and she is CEO and co-founder of Enplug, which makes digital display software.
Food & Drink
UC Santa Barbara alumnus Shane Stanger is co-founder of The Baked Bear, a chain of ice cream sandwich shops that has taken Southern California by storm and is expanding to other areas.
Henry "Hoby" Wedler is a flavor scientist and wine educator at Francis Ford Coppola Presents. The UC Davis alumnus has been legally blind since birth.
Social Entrepreneurs
UC Berkeley alums Paul Duan and Eric Liu are the co-founders of Bayes Impact, which works to provide solutions for social problems through data science.
UCLA alums Ann Wang and Jessica Willison are the co-founders of Enrou, an online marketplace for products made in the U.S. and developing communities around the world.
Law & Policy
Dipayan Ghosh is a postdoctoral scholar at UC Berkeley's School of Information. He recently joined Facebook as a privacy and public policy adviser after serving in the White House as a technology and economic policy adviser.
UC Berkeley School of Law graduate Joe Mornin is the founder of Bestlaw, a free open-source app that gives lawyers access to legal research.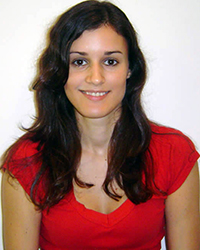 Science
Corina Antal received her Ph.D. in biomedical sciences last year from UC San Diego and is now a postdoctoral research associate at the Salk Institute for Biological Studies. Her research found that a group of proteins previously thought to promote tumor growth actually suppresses it.
Colin Carlson graduated from college at 15 and is now a Ph.D. candidate in environmental science, policy and management at UC Berkeley, where his research focuses on how climate change will impact parasites.
Materials scientist Qian Chen was a Miller Institute fellow at UC Berkeley and is now an assistant professor at the University of Illinois, Urbana-Champaign. Her research expertise is in "soft matter," a new class of materials that are self-replicating and can evolve on their own.
UC Berkeley computer science assistant professor Sanjam Garg, a UCLA alumnus, is researching a method to keep software code functional but indecipherable to anyone trying to hack it.
UC San Diego Ph.D. grad Sarah Guthals is an expert in computer science education and the co-founder of ThoughtSTEM, a company that develops programs to teach coding to children via Minecraft and other methods.
Embriette Hyde is a postdoctoral scholar and the project manager for American Gut Project at UC San Diego, where she's researching the microbiome of bacteria that resides in our bodies.
Jameson Rogers is a consultant with the Boston Consulting Group. The UC San Diego alumnus holds a Ph.D in biotech and data science and is pursuing a doctorate in engineering sciences, both from Harvard. His work focuses on the regulation of bacteria used to manufacture chemicals.
Marketing & Advertising
UCLA alumnus Ross McCray is the co-founder of VideoAmp, which develops video technology to help advertisers reach audiences across multiple digital devices.
Tai Tran joined Apple full-time when he was a senior and UC Berkeley and is the Digital Marketing Program Manager, leading the launch last year of the company's first social media account, @AppleMusicHelp on Twitter.
Energy
UC Berkeley visiting scholar and Lawrence Berkeley National Lab researcher Marcus Lehmann is the project lead for CalWave, an effort to harness ocean waves to generate renewable energy.
UC San Diego alumna Elena Lucas is a co-founder of Utility API, which creates software to simplify the gathering of energy use data for solar power companies.
UC Berkeley alumnus Austin McGee is a co-founder WellDone, which develops technology to help bring clean water to the developing world.
Andrew Yakub is the founder of Rayton Solar. The UC Santa Barbara alumnus' company uses a laser deposition technology to make silicon wafers for solar panels that are 1/100th the thickness of standard wafers.
Mechanical engineer Emily Woods developed the first solar treatment method for turning human waste into a sustainable fuel source. Sanivation, a company she co-founded, is using the technology in East Africa to improve lives. Woods is a Ph.D. candidate at the UC Berkeley College of Natural Sciences.
Healthcare
UC San Diego doctoral candidate Catherine Marinac is researching how behaviors are linked to chronic diseases. She was first author on a paper that found increased overnight fasting may reduce breast cancer risk in women.
Suono Bio Chief Executive Officer Carl Schoellhammer attended UCLA before transferring to UC Berkeley for his bachelor's degree in chemical engineering. While a Ph.D. student at MIT, he developed Suono's product, a tiny plastic device that delivers drugs to the gastrointestinal tract.