April 9, 2015
Wallace Ravven
,
UC Newsroom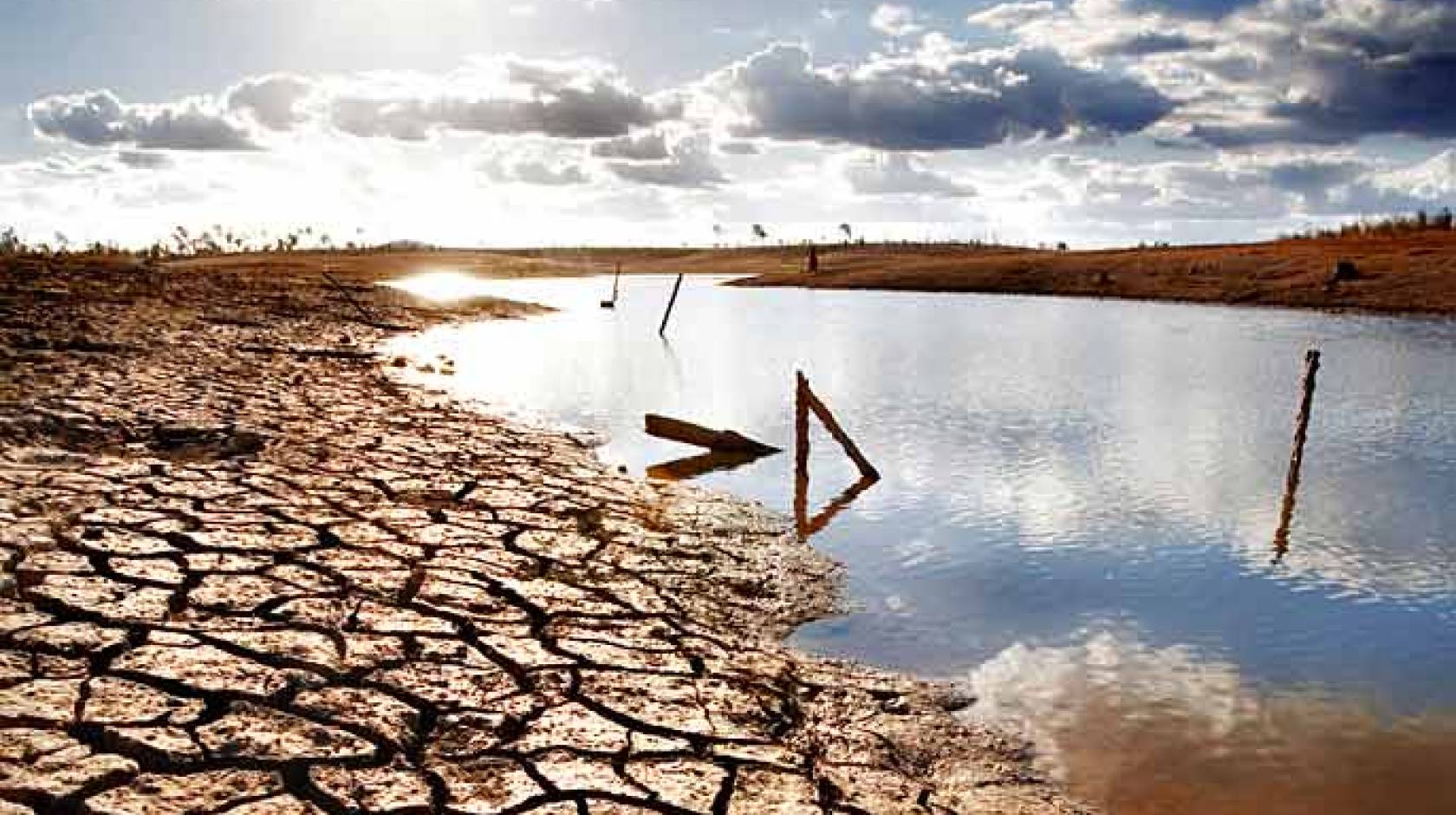 As California struggles through its fourth year of drought, the need for more precise monitoring of the state's water resources becomes increasingly urgent. Weather volatility from climate change only adds to the critical need for upgrading California's water management tools.
Simply put, it's an issue of long-term water security for the state.
Enter UC Merced engineer Roger Bales, who is leading a new effort to give state and regional water managers more certainty about water supplies.
The UC Water Security and Sustainability Research Initiative (WASSRI) launched earlier this year with $3.5 million in funding from the university's Multicampus Research Programs and Initiatives.
Informing groundwater management
The initiative brings together water researchers at UC Merced, Davis, Santa Cruz and Berkeley campuses along with other scientists, engineers and water policy experts to deploy and test a variety of strategies and tools that will more accurately estimate snowpack, soil moisture and surface-water volumes, and improve assessment of groundwater amount and movement.
"Over the next year, the state will be making decisions about what regions require a focused groundwater management plan," Bales said. "We expect this project will inform those decisions."
As director of the Sierra Nevada Research Institute, Bales and his research group have used ground-based measurements and satellite data to study water cycles in the Sierra's forests, meadows and streams. This project builds on that work, but goes much further.
"We aim to bring UC research to bear on questions with immediate impact, while laying the foundation for longer-term water sustainability," he said. "Building tools that will help assure reliable surface and groundwater supplies for agriculture and municipal uses requires an integration of policy, hydrology and other disciplines."
Developing water management solutions
The initiative's co-director is Josh Viers, also a UC Merced professor of engineering, who earlier this month was named a member of the new Public Policy Institute of California (PPIC) Water Policy Center, which was created to help meet the state's urgent need for timely information and innovative water management solutions.
Sierra snow and rain feed many of California's rivers, which in turn supply a multitude of downstream users. Rain and snow also replenish underground water supplies in the surrounding valleys, a resource that gets tapped by Central Valley agriculture, which produces roughly a quarter of the nation's food.
In recent years, about 38 percent of California's water supply has come from groundwater, with the balance from surface supplies. The state needs better understanding and more accurate accounting of the links between climate variability, changes in water demand and the availability of both groundwater and surface supplies, Bales said.
New sensor systems and better modeling are key
"We have the technology to do this," Bales said. "Water managers still assess runoff from the Sierra Nevada largely by using historical records and limited index measurements of the Sierra snowpack. But new sensor systems can provide spatially explicit accurate information."
Groundwater data and models offer similar opportunities, he said.
"Better tools are needed to estimate groundwater 'recharge,'" said UC Santa Cruz hydrogeologist Andrew Fisher, a WASSRI co-investigator. Recharge is the amount and rate of water added to stores below ground over specific time periods, and across varying landscapes. Sources of recharge include storm water, snowmelt, riverbeds, agricultural drainage, unlined canals and direct precipitation, he explains.
Depending on the precipitation patterns in a given season or year, different decisions must be made to manage water supplies, Bales said. "It comes down to the difference between allocating scarcity in dry years or optimizing excess in wet years."
In wet years, managers need to know how much water is available so they can make best use of it, such as recharging groundwater. In dry years, they need better data on water availability to decide if and how much water can be used for different — and often competing — needs.
Understanding the impact of state water policies
The WASSRI plan to integrate new hydrology research strategies with work on policy is crucial to progress in water management, said Michael Kiparsky, a co-investigator and associate director of the Wheeler Institute for Water Law and Policy at UC Berkeley's law school.
"Even without new technical methods, research is often needed to understand how policies, laws, and regulatory requirements influence decisions in changing conditions," he said.
In the its first year, the project will demonstrate "proof-of-concept" strategies in the roughly 2,000-square-mile American River basin — headwaters for an average rain and snowmelt runoff of about 2.5 million acre-feet per year. Groundwater data already in hand from agricultural areas in Yolo County and around Watsonville in the Pajaro Valley will provide the starting point for assessing recharge and groundwater-storage questions.
In these areas, sensors are already deployed to track soil moisture, snowpack, groundwater levels, and other hydro-meteorological measurements. Data from many sensors are transmitted in real-time via telemetry, for immediate blending with satellite measurements and hydrologic modeling.
The key unknown in assessing water availability is groundwater storage, said Graham Fogg, professor of hydrogeology at UC Davis and co-investigator on the research initiative.
Fogg compares the amount of water above ground and the volume of groundwater below to two bank accounts.
Unsustainable groundwater depletion
"It's as if the water in reservoirs is in one account. When it gets low, you draw from a second groundwater account at unknown rates. But you don't know the rate at which that second account is getting depleted.
"We can't plan very well without knowing groundwater levels and the rates they are being depleted or recharged."
Groundwater has been depleted at a non-sustainable rate in the Tulare Lake Basin at the southern end of the Central Valley and, as a result, land is subsiding and wells must be dug deeper and deeper, said UC Merced engineering professor Martha Conklin, another WASSRI co-investigator.
Groundwater fuels an important regional economy, but continuing to "mine" it is not sustainable over the long term, she said.
"We need to refine our mathematical models to track and predict changes in the three major water stores — snowpack, reservoirs and groundwater — in relation to each other," Fogg said.
That sounds simpler than it is. Fogg and his colleagues must incorporate data from a broad range of factors into their models, including groundwater flow, water retention in different types of subsurface soils, interaction between groundwater and streams, pumping rates, and how much drainage from irrigation re-charges groundwater levels.
"If the models have enough of the needed data, they can be good management tools," he says.
Central Valley agriculture, he said, uses a lot of groundwater as well as imported surface water.
"When we 'overdraft' the groundwater, the models can be used to determine what amount of surface water is needed to restore groundwater to a sustainable level."
Underground aquifers can serve as a very good storage reservoir, Fogg said.
"Agriculture has significantly depleted Central Valley groundwater levels so there is a lot of room."
Saving for a non-rainy day
In wet years, water could be directed to this region, both to assure future agriculture needs and, when possible, to save it for a non-rainy day.
Bales, Conklin and their UC colleagues have already deployed sensor arrays in the snow zone of the American and Kings river basins to measure snowpack, soil moisture and other variables. The research has yielded useful data and a few surprises.
"The amount of annual evapotranspiration (mainly water used by vegetation) in Sierra Nevada forests is up to 50 percent higher than we expected," Bales said. The water sustains dense forests, and is not available for filling reservoirs and recharging groundwater at lower elevations.
"This gets at the whole issue of being able to predict the water balance in a warming climate with increased evapotranspiration, forest density or other water-cycle changes."
Bales expects the UC initiative to provide the foundation for developing more reliable data and information for water management and at the same time help researchers understand how changes in temperature, precipitation, land cover, land use, wildfire, and other factors affect the storage and movement of water.