February 27, 2018
UC Newsroom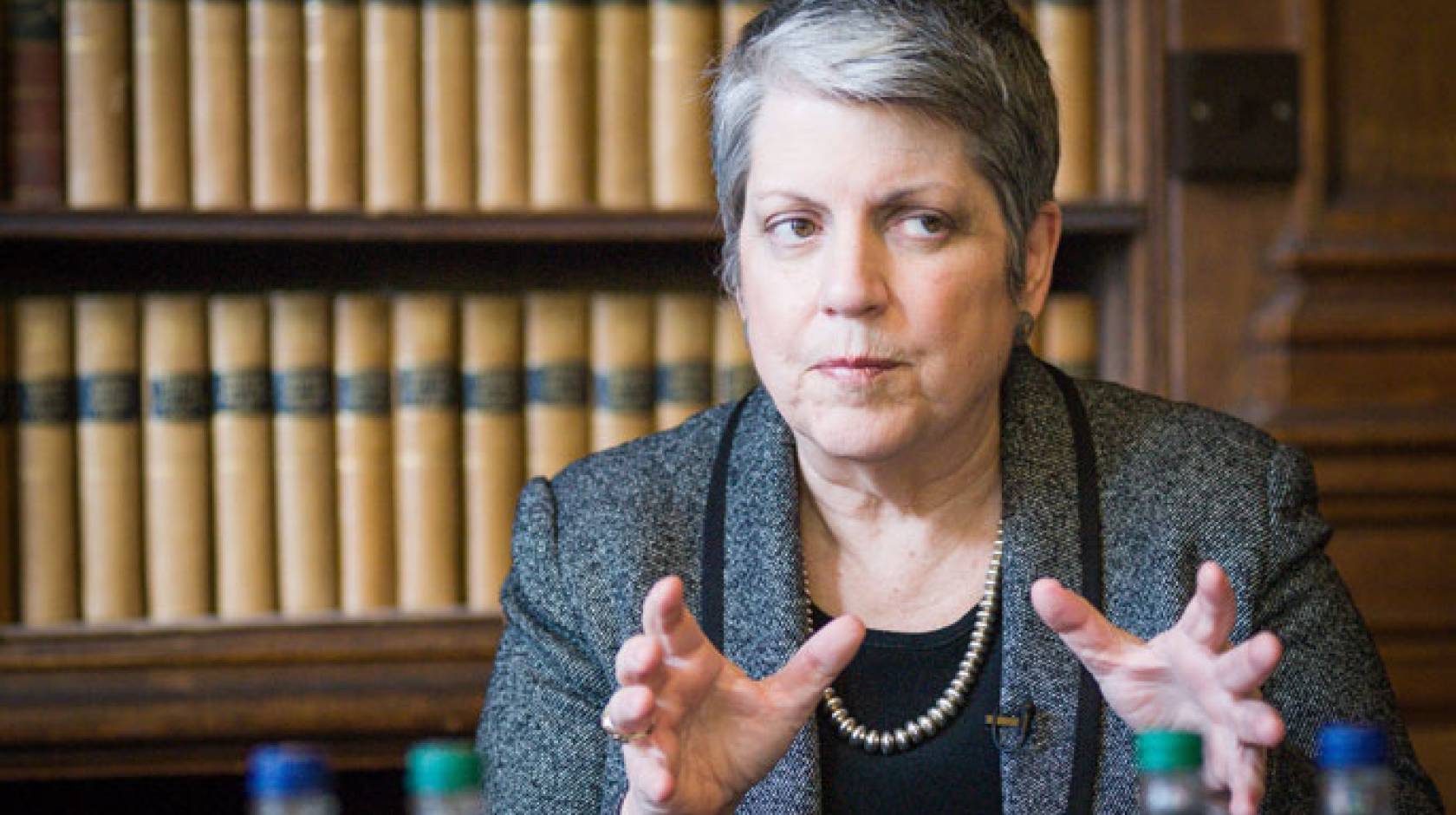 The University of California has never been one to rest on its laurels. As it celebrates its 150th anniversary this year, the focus is on the future — and specifically, on ensuring that UC is positioned to continue as a beacon of educational opportunity and economic mobility for years to come.
UC President Janet Napolitano will talk about the social and economic contributions of this vital institution, and how UC can continue to expand access and opportunity for future generations of Californians during a lunchtime address on Wednesday, March 7, at the San Francisco Commonwealth Club.
In addition to her keynote speech, Napolitano will take audience questions and engage in a moderated conversation with Hans Johnson, director of the PPIC Higher Education Center, about the future of the University of California and other higher education issues.
The event is one of several upcoming celebrations and conversations to mark UC's 150th anniversary and highlight all the ways that the university has contributed to California becoming what it is today.
UC also launched a digital timeline that details its rich history, beginning in 1868, when Gov. Henry Haight signed the charter that created it. Just 40 students enrolled the following year. Today, the University of California educates 273,000 students across 10 campuses, conducts one-tenth of all academic research in the nation, and oversees five top-ranked medical centers that provide care to more than 4.5 million people a year.
Join the conversation about its future. Tickets are available through the Commonwealth Club here: https://www.commonwealthclub.org/events/2018-03-07/university-california-150-conversation-uc-president-janet-napolitano