September 18, 2023
UC Newsroom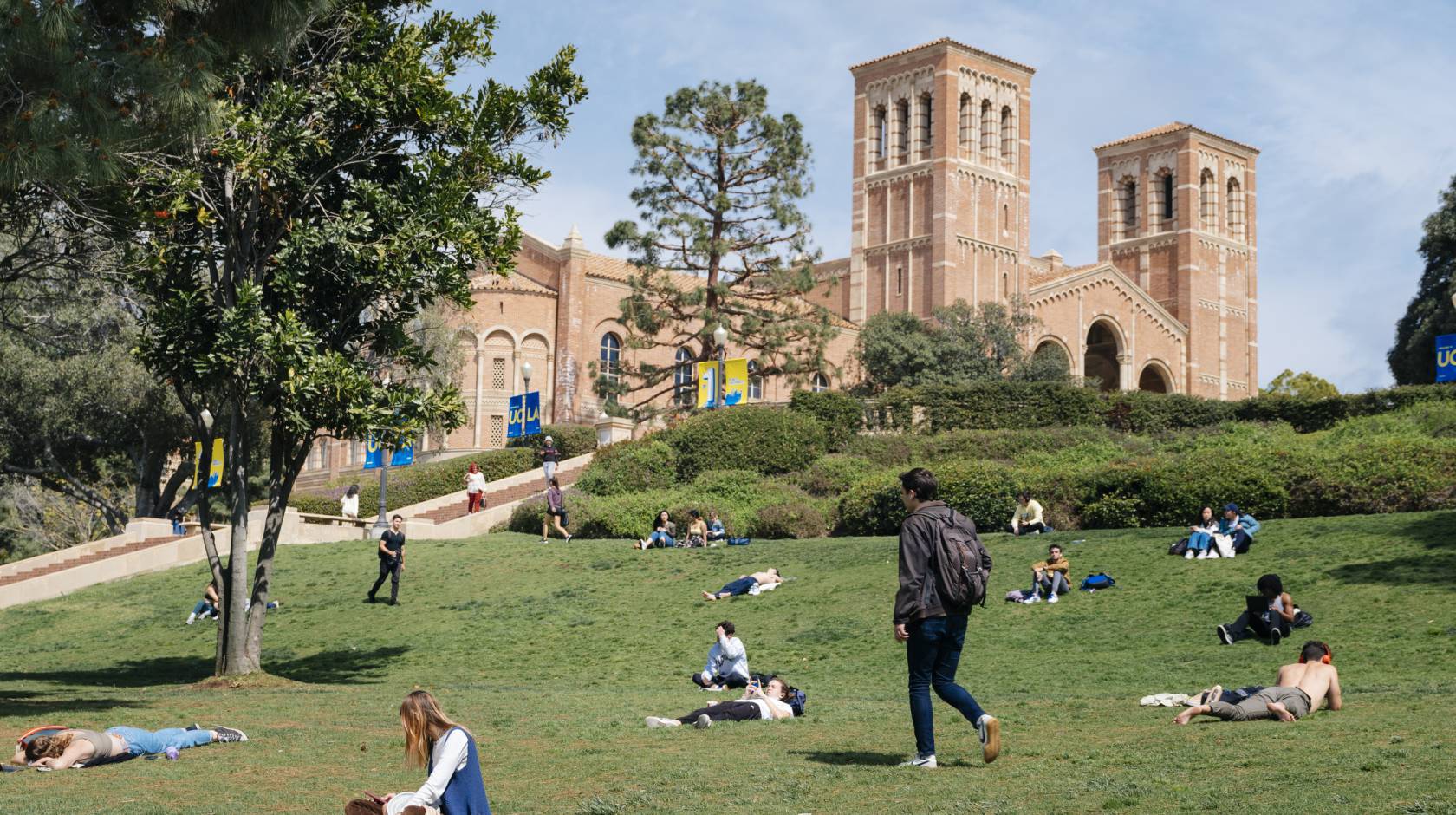 Credit: Elena Zhukova/University of California
UC Berkeley and UCLA tied for the best public university in the country, with six University of California undergraduate campuses among the top 20 and all nine in the top 40, according to the new 2023-24 Best Colleges rankings, published today (Sept. 18) by U.S. News & World Report.
All of UC's nine undergraduate campuses also ranked in the top 100 of all national universities, public or private.
U.S. News Best Colleges rankings by campus
2023-24 U.S. News Best Colleges rankings by campus

| | | |
| --- | --- | --- |
| Campus | Public | All universities |
| UC Berkeley | 1 | 15 |
| UCLA | 1 | 15 |
| UC Davis | 6 | 28 |
| UC San Diego | 6 | 28 |
| UC Irvine | 10 | 33 |
| UC Santa Barbara | 12 | 35 |
| UC Merced | 28 | 60 |
| UC Riverside | 36 | 76 |
| UC Santa Cruz | 40 | 82 |
It's the fourth year in a row that all of UC's undergraduate campuses have placed in the top 100 of all universities across the country. UC Merced continues to rise up the rankings, moving up 11 places as a public university this year to No. 28, and earning the No. 60 rank among all universities, public or private, in the country. It's an impressive feat for the system's youngest campus, which is still less than 20 years old.
"Student success is our north star, and it is rewarding that national organizations increasingly recognize this commitment," said UC Merced Chancellor Juan Sánchez Muñoz. "What has been built here, in the heart of California, is a testament to the magnificent faculty and staff, both past and present, who have worked tirelessly in their shared pursuit of research excellence, service and student success."
Like many other national rankings, U.S. News updated its rankings methodology this year to increase focus on student outcomes, and have begun giving more to weight to measurements such as social mobility, graduation rates, manageable debt and post-graduate success. More than half of a school's rank is now comprised of varying outcome measures related to schools' success at enrolling, retaining and graduating students from different backgrounds with manageable debt and post-graduate success. Learn more about their methodology here.
UC campuses typically do well in the Best Colleges list. The magazine's updated methodology for ranking highlights the UC system's signature strengths as an engine of social mobility. This year several campuses, not just UC Merced, increased their ranking over last year, including UC Berkeley, UCLA, UC Davis, UC San Diego and UC Riverside.
"We always say: We don't do what we do to pursue rankings," said Muñoz. "We pursue our mission of advancing students' social and economic mobility, and the nation notices."
Among the new criteria factored into the rankings was first-generation graduation rates and how they compared to graduation rates of non-first-generation students. According to U.S. News, the closer those two numbers approached each other, "the better the school has demonstrated its ability to attend to its students' needs."
U.S. News cited public surveys, including from the U.S. Department of Education's National Center for Education Statistics, as the impetus for changing its methodology. Nearly 1,500 U.S. four-year bachelor's degree-granting institutions were evaluated for its 39th rankings edition.
As in the past, UC campuses also excelled in important subcategories of rankings, including on a specific social mobility list, which includes a strong focus on first-generation and Pell Grant student performance.
Five UCs made it into the top 20 of the Top Performing Schools for Social Mobility among all universities, public and private, with UC Riverside tied for second on the list, UC Merced tied for fourth. UC Irvine tied for No. 12, UC Santa Cruz tied for No. 16 and UC Davis tied for No. 19. Eight campuses were in the top 35.
The UC system also excelled on the Best Colleges for Veterans ranking, with eight campuses in the top 50. UC Berkeley and UCLA tied for No. 3; UC Davis and UC San Diego tied for No. 12; UC Irvine tied for No. 17; and UC Santa Barbara tied for No. 19.
Across many methodologies, the UC system retains its reputation for world-class excellence and student opportunity and affordability.
Most recently, UC topped Forbes and Washington Monthly rankings as America's best university system, while the Princeton Review cited UC as among the nation's best universities according to student surveys. UC Berkeley was also named the top university in number of companies founded by undergraduate alumni last week. For more information and to apply, please visit admission.universityofcalifornia.edu.
Campus coverage
UC Berkeley: U.S. News ranks UC Berkeley top public school in the country
UC Davis: UC Davis rises to 6th among nation's top public universities
UC Irvine: UC Irvine is ranked among nation's top 10 public universities for ninth year in a row
UCLA: UCLA is nation's No. 1 public university for 7th straight year
UC Merced: UC Merced rises nearly 40 spots in U.S. News college rankings
UC Riverside: U.S. News 2023 college rankings are out, and UC Riverside surges
UC San Diego: UC San Diego climbs to nation's 6th best public university in U.S. News & World Report rankings