June 23, 2016
Sandra Baltazar Martinez
,
UC Riverside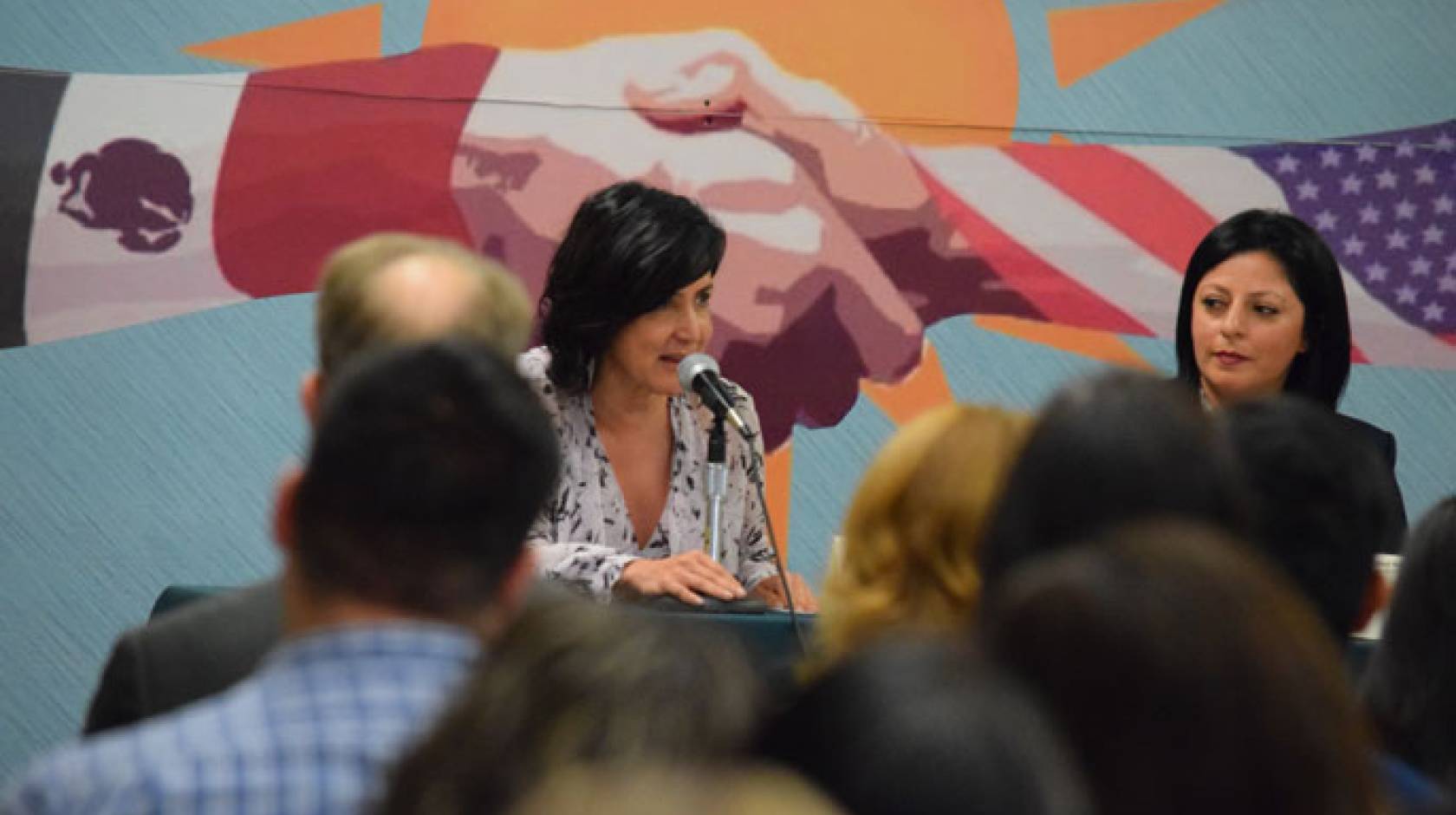 The University of California is creating stronger bonds with Mexico.
The UC-Mexico Initiative, housed at UC Riverside, is a priority UC President Janet Napolitano added to her agenda shortly after taking office three years ago. Since then, the entire UC system, including the 10 UC campuses, have been working with Mexican counterparts in the areas of environment, energy, arts and culture, education and health.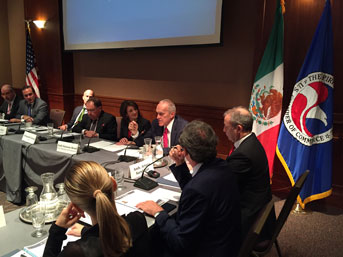 Many UC faculty, researchers, staff and students, as well as research centers like UC MEXUS, already have existing working relationships with Mexico, which allows the UC-Mexico Initiative to identify how to be more strategic with collaborations. The UC-Mexico Initiative launched in January 2014 to stimulate development of new programs and partnerships involving academia, government, corporations and foundations on both sides of the border.
Work under the initiative is constant and year-round. At the biannual U.S.-Chamber of Commerce's US-Mexico CEO Dialogue meeting in Washington, D.C. that took place June 15-16, UCR Chancellor Kim A. Wilcox, executive sponsor of the initiative, renewed an memorandum of understanding between UC and the US-Mexico CEO Dialogue that UC President Janet Napolitano signed in 2015.
"While there he got to meet the new U.S. Ambassador to Mexico, Roberta Jacobson, who is very excited about what UC is doing in Mexico, especially related to academic mobility," said Associate Chancellor Cynthia Giorgio. Wilcox also met with Mexican Ambassador in the U.S. Carlos M. Sada and Daniel Hernandez Joseph, deputy chief of mission at the Embassy of Mexico in Washington, D.C.
Wilcox attended the CEO Dialogue conference along with Giorgio and Kaitlin Chell, UCR director of federal relations. The CEO Dialogue is a bilateral private sector forum created three years ago by the U.S. Chamber of Commerce and Mexico's Consejo Coordinador Empresarial; the goal is to discuss and strengthen economic and trade relationships between both countries.
Promoting student exchange
"A primary goal of the UC-Mexico Initiative is to create the next generation of leaders, people who are familiar with each other, working together with a sense of parity and equity, and ready to forge common goals. It will be a generational task to train these new leaders," Wilcox said at the first 2014 UC-Mexico Initiative meeting.
One key aspect of the initiative is to promote the student exchange programs for both undergraduate and graduate students. This summer includes the launch of a new graduate division academic pipeline program for Mexico undergraduates to experience a summer research internship at a UC campus (two will be housed at UCR, two at UC Davis). The Berkeley Energy & Climate Institute at LBNL and UC Berkeley will be hosting three UNAM undergrads to participate in an energy related summer project. A group of UC students will also be studying in Mexico via the UC Education Abroad Program.
Other recent accomplishments include an early June academic gathering to discuss how to preserve Spanish missions and their historical and cultural significance for Mexico and California.
On May 19 UABC in Tijuana hosted a conference to share preliminary results of a bilateral and multi-institutional collaboration on cross-border education and its impact on students. The study was titled "The Students We Share/Los estudiantes que compartimos." Researchers surveyed about 8,000 9th and 10th graders in the San Diego and Tijuana area. The complete findings will be released at an invitation only symposium to be held at the UC's Casa de California in Mexico City this fall.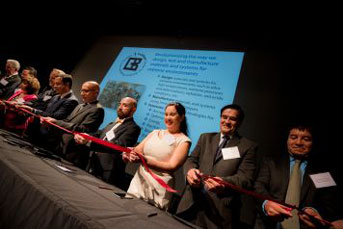 Other examples of the recent binational collaboration include:
May 24: UC San Diego launched the CaliBaja Center for Resilient Materials and Systems, a research center designed to create materials that can withstand extreme conditions. It is a collaboration between UC San Diego, Universidad Nacional Autónoma de México (UNAM) and the Center for Scientific Research and Higher Education in Ensenada (CICESE).
June 2: The Lawrence Berkeley National Laboratory announcement of the creation of US-Mexico Energy, a binational research initiative focused on clean energy technology, policy and deployment of clean energy issues.