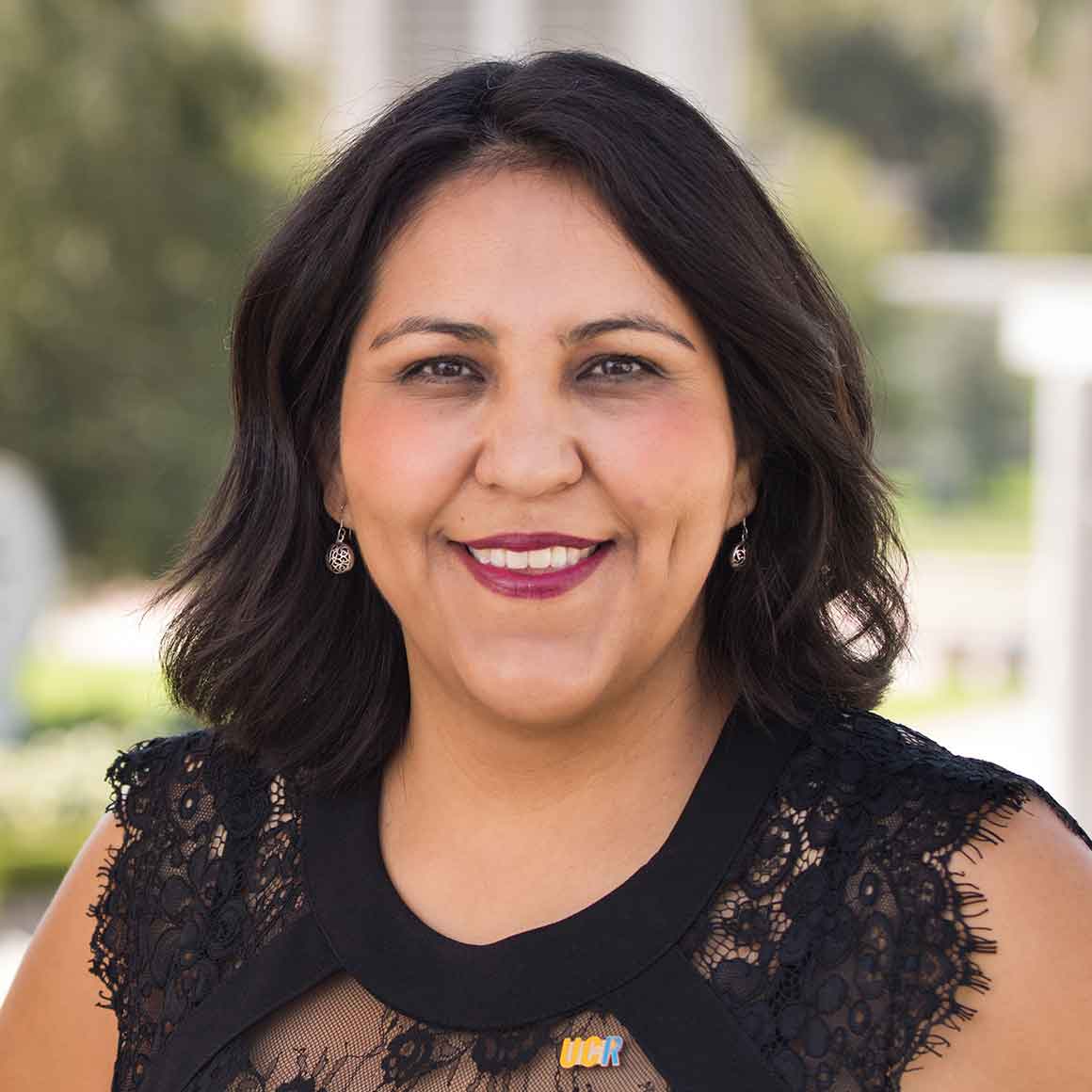 "Don't be afraid to fail. Don't underestimate your capabilities, your skills, your culture."
Sandra Baltazar Martínez
Editor/writer, "Inside UCR"
My backstory
My mother had just found out she was pregnant with me when my father passed away. Immediately her world turned upside down. She decided to come to the United States, which has now been our home for more than 33 years. As immigrants in the early '80s, life in the U.S. was not easy. Girls in my apartment complex became teen moms, boys in my neighborhood dropped out of school. Witnessing the outcomes of those lifestyles, I knew that was not the life I wanted.
What motivated me to go to college
My mother was a single mom who worked as a seamstress in a sweatshop. She sometimes walked to work — nearly six miles roundtrip — to save the bus fare. She'd return home, exhausted after a 10-hour shift, hauling a gallon of milk in her hand, her lunch bag in the other. I admired her dedication and work ethic, and I tried to mimic that in school. In high school, a teacher recommended me for AP classes and for Upward Bound. From there, my world became boundless. I was the first in my family to graduate from high school, from college (B.A., Political Science, UC Riverside, '01), and to obtain a master's degree.
What I would tell my freshman self
Be less scared and less intimidated. Step out of your comfort zone. Don't be afraid to fail. Join study groups. Visit your career counselor often and discuss options for your career. Envision your future. Don't be afraid to dream big. Don't underestimate your capabilities, your skills, your culture.
How my background helped me
My mother's dedication to her family, her work ethic and her resiliency is an inspiration. She was a father as well as a mother figure, always found a solution (and still does!) and never complained about life, no matter how tough or how stressful it was. Then as now, my mother just takes life as it comes.
The best thing about my college experience
Everything — although, in retrospect, I feel I limited myself and was overly cautious, which kept me away from exploring college to the fullest. For example, I decided to study abroad in Mexico during my senior year. If I hadn't been so timid about expanding my horizons, I know I would have studied in at least two countries.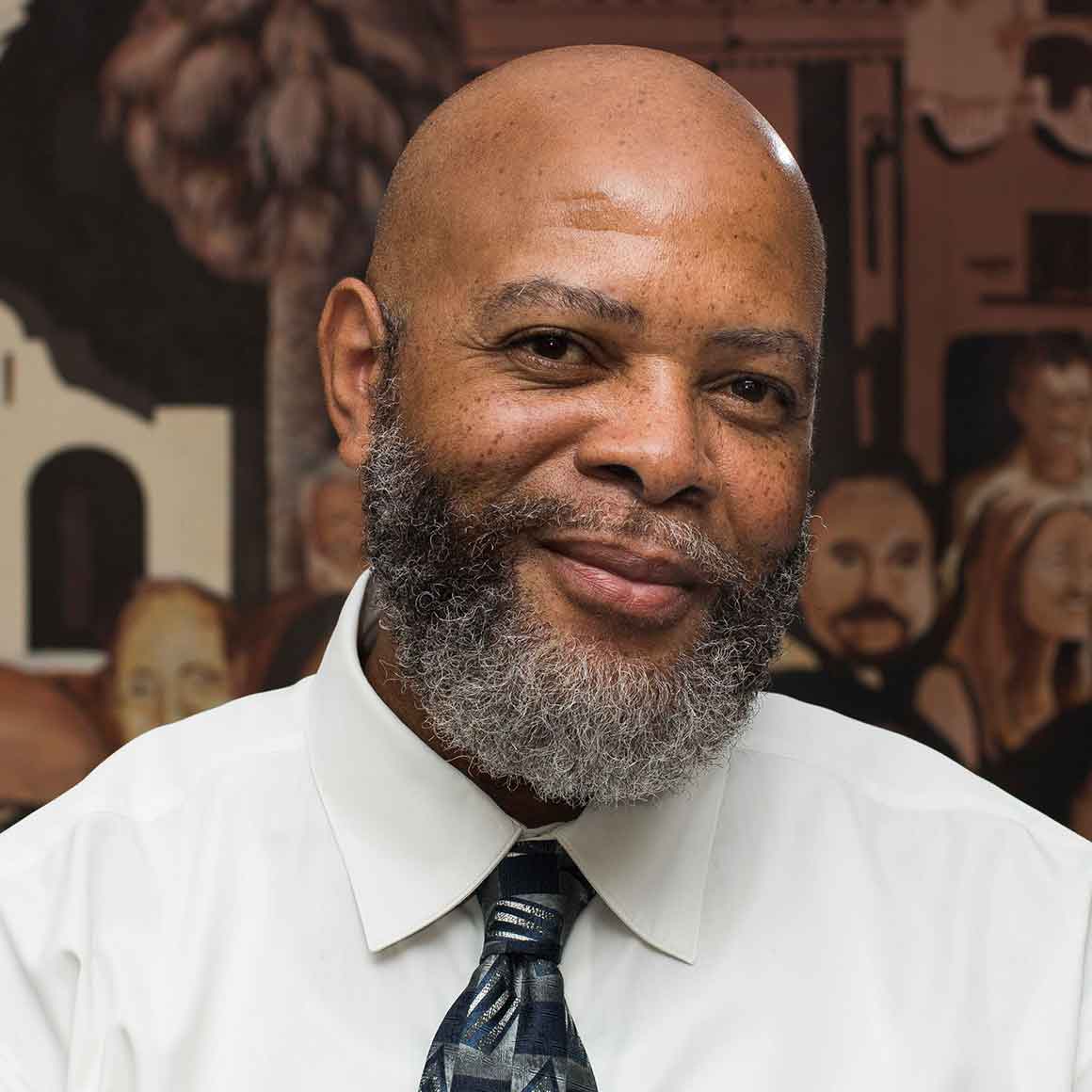 "Take this higher education opportunity very seriously and don't doubt your abilities."
Ken Simons
Director, African American Student Programs, UC Riverside
My backstory
Both of my parents were in the U.S. Air Force. I was born in Landstuhl, Germany. My family moved to Moreno Valley in 1972 where I attended elementary, junior high and high school. My mother graduated from high school in 1951 and my father received his GED sometime in the mid '70s.
What motivated me to go to college
I never thought I would attend college. My father encouraged me to go into the military. But I had seen enough of military life and did not want to follow in my parents' footsteps, so after graduating from Moreno Valley High School in 1977, I attended Riverside City College for a year and then transferred to UC Riverside (B.A., Sociology, '83).
What I would tell my freshman self
Take this higher education opportunity very seriously and don't doubt your abilities, ask plenty of questions and, above all, take advantage of the many resources the campus has to offer.
How my background helped me
Growing up in a military environment exposed me to many different cultures and ethnic groups, which I found to be most beneficial attending UC Riverside. I found it very comfortable interacting with the diverse population of faculty, staff and administrators.
The best thing about my college experience
The best thing about my college experience was meeting the many challenges in class and as a student athlete in track and field. Our men's 4x100 relay team still holds the UC Riverside record which was set in 1979.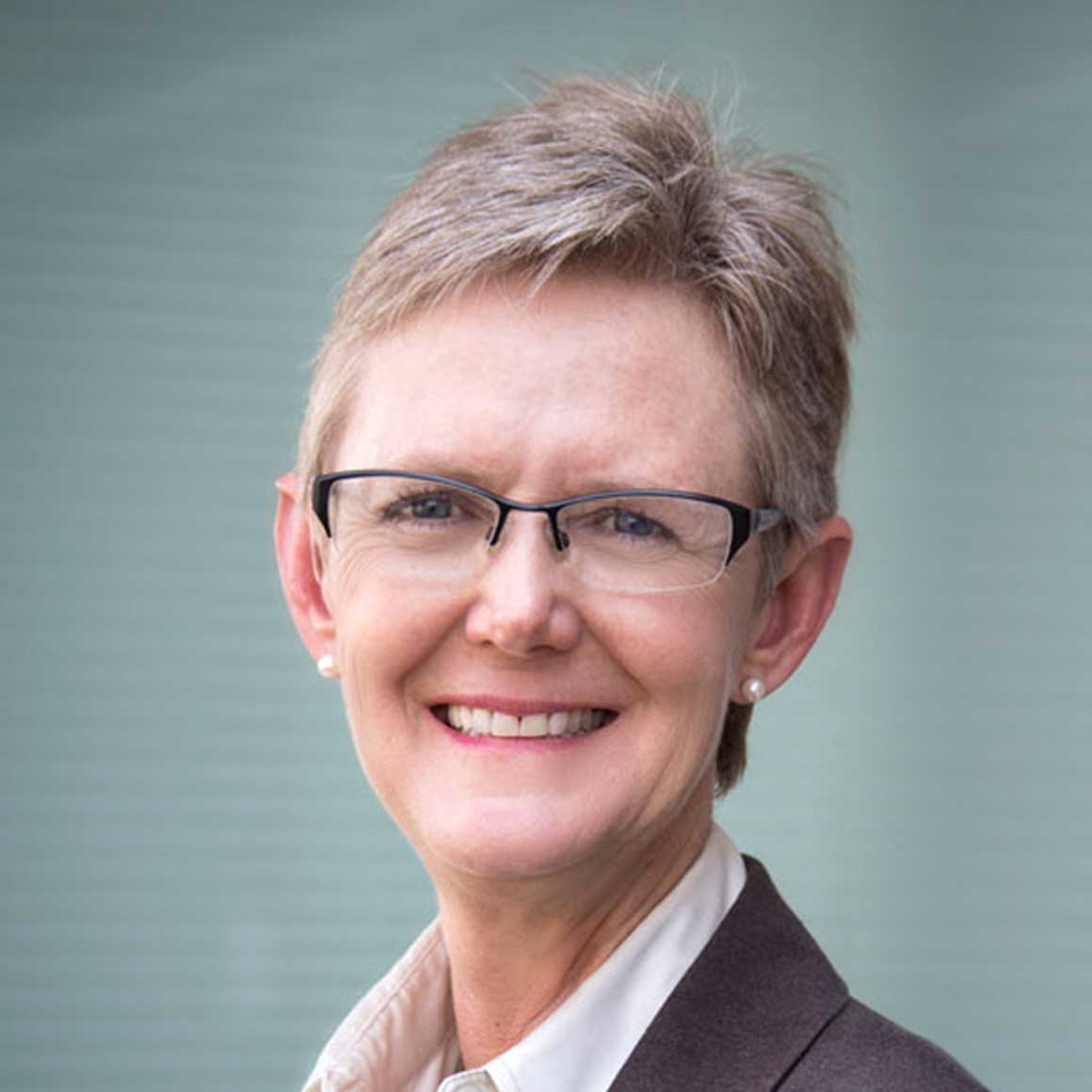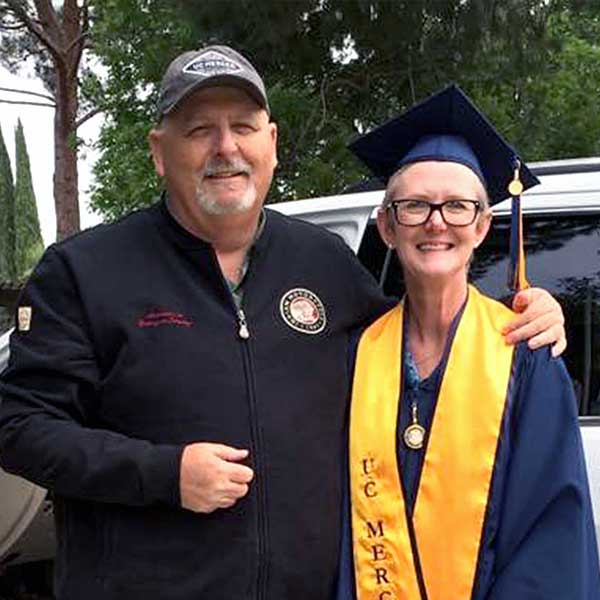 Tamela Adkins
Support Services Manager, UC Merced
My backstory
At 53, I became the first person in my immediate family to attain a college degree (B.A., Psychology, UC Merced '15). I have five siblings and was raised in a working-class family. Neither my dad nor my mom finished high school. My parents divorced when I was very young and my mom supported us. Her emphasis was on me obtaining a "good" job so that I could take care of myself. After high school, I went to work for the City of Los Banos and then the state of California and my mom was finally content that I would be able to provide for myself. Working full-time and taking classes was not easy because my job required shift work and overtime, sometimes at a moment's notice; missing classes because I had to work seemed to strengthen my determination.
What motivated me to go to college
Working full-time, I was not personally satisfied or challenged and decided to sign up for a class at the local community college. I wanted to know what I had missed after high school. I was hooked! I loved the campus environment. I would tell anyone who would listen how much I enjoyed going to school. I could not believe people were passing up such a wonderful opportunity. During one semester, I encouraged my neighbor and a coworker to sign up for classes with me. Throughout my career, I have taken as many classes as my work schedule would allow.
What I would tell my freshman self
Go to school and stick it out! If you need to work to support yourself, you can do it. You can do both! Find a support group that will encourage you to believe in yourself and inspire you to follow your dreams.
How my background helped me
Throughout my life, I have been determined to make my own path. I am always looking for a challenge to push myself just a little bit further personally and professionally. My success is due to my husband's support and my unwillingness to give up on what I want.
The best thing about my college experience
Having five years of experience at the Merced campus under my belt when I enrolled as an undergraduate, I had the unusual experience of being a staff member first, and then a student. It was the perfect opportunity to see if processes that I had helped to set up when the campus first opened actually worked. Having firsthand classroom knowledge and experience helped me when it came time to make budget decisions, and continues to inform my work. When talking about a service or program, I am always trying to look at it from the student's perspective.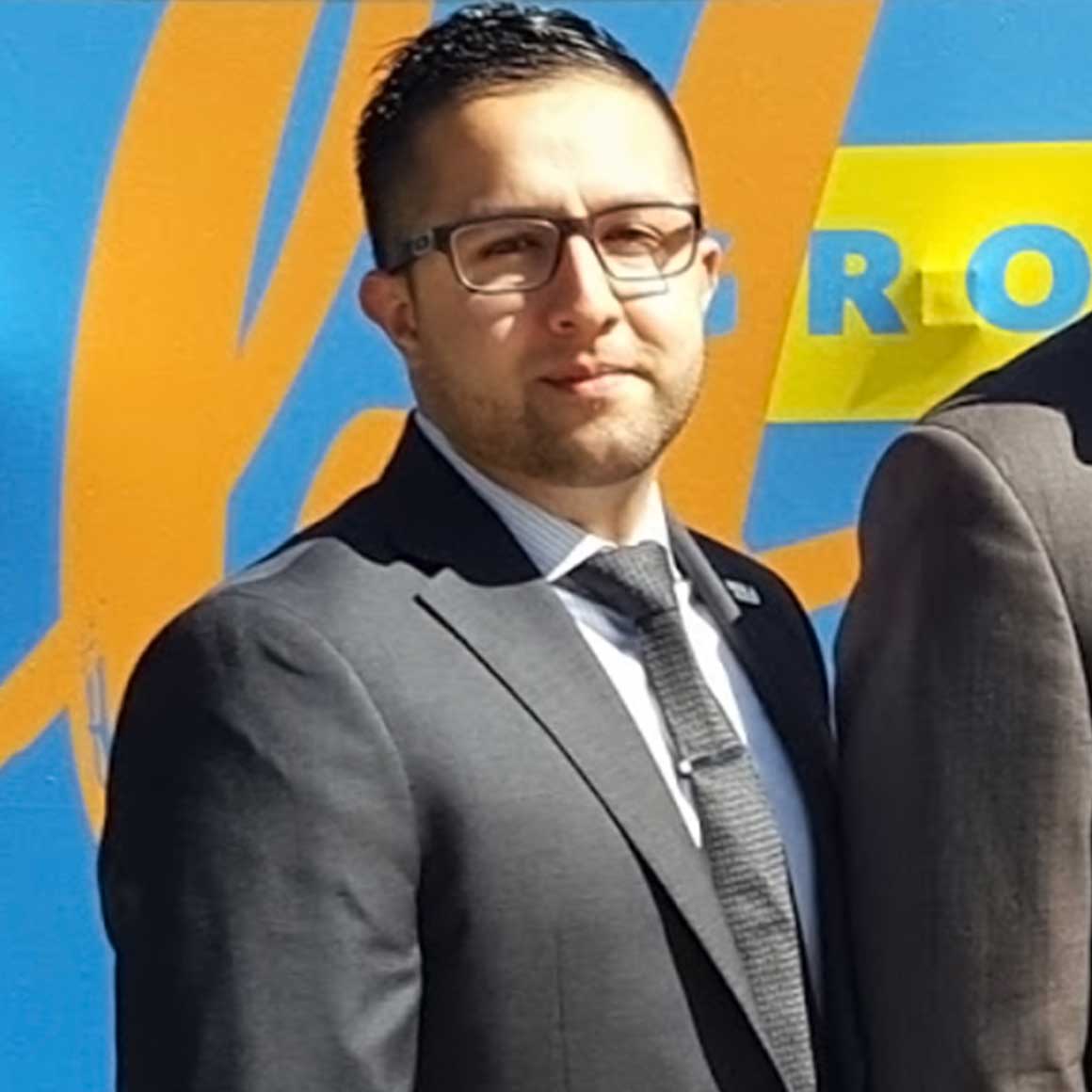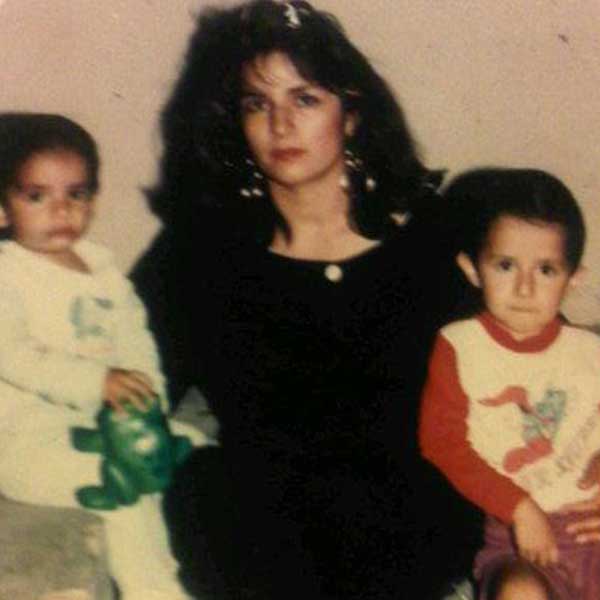 Francisco J. López-Flores
Senior Leave Analyst, UCLA Health
My backstory
My mother brought me to the U.S. at the age of five and raised me and my two brothers as a single parent. We underwent a period of homelessness, but a good friend took us in. My mother and younger brother were both deported. I was fortunate not to have shared their fate. I left home at 18 to attend UCLA (B.A., Chicano Studies, '14) and I became a father shortly after at 21. In 2013, at the age of 29, I got a break and received DACA, which allowed me temporary legal status in the U.S.
What motivated me to go to college
There was one particular flashpoint in my life where I was depressed because of all the problems in our household. My middle school teacher (an Irishman by way of Liverpool, England) introduced me to the "Diary of Anne Frank." The book changed my perspective on life. Anne's profound optimism as a young girl inspired me to reevaluate how I viewed life at the age of 12. Hope guided me, and education became a concrete goal to pursue — UCLA was my dream school.
What I would tell my freshman self
Find a mentor. Build lasting networks. Follow your gut. It's okay to be afraid. Be gracious.
How my background helped me
Coming from a place of hardship motivates me. It took much sacrifice to graduate from UCLA. Hardship forges you to drive hard.
The best thing about my college experience
Coming to UCLA was a cultural shock for me. It took some time to acclimate and go from sustaining to thriving. Ultimately, though, I relished in the global, talented and ambitious community of future leaders that I interacted with at UCLA.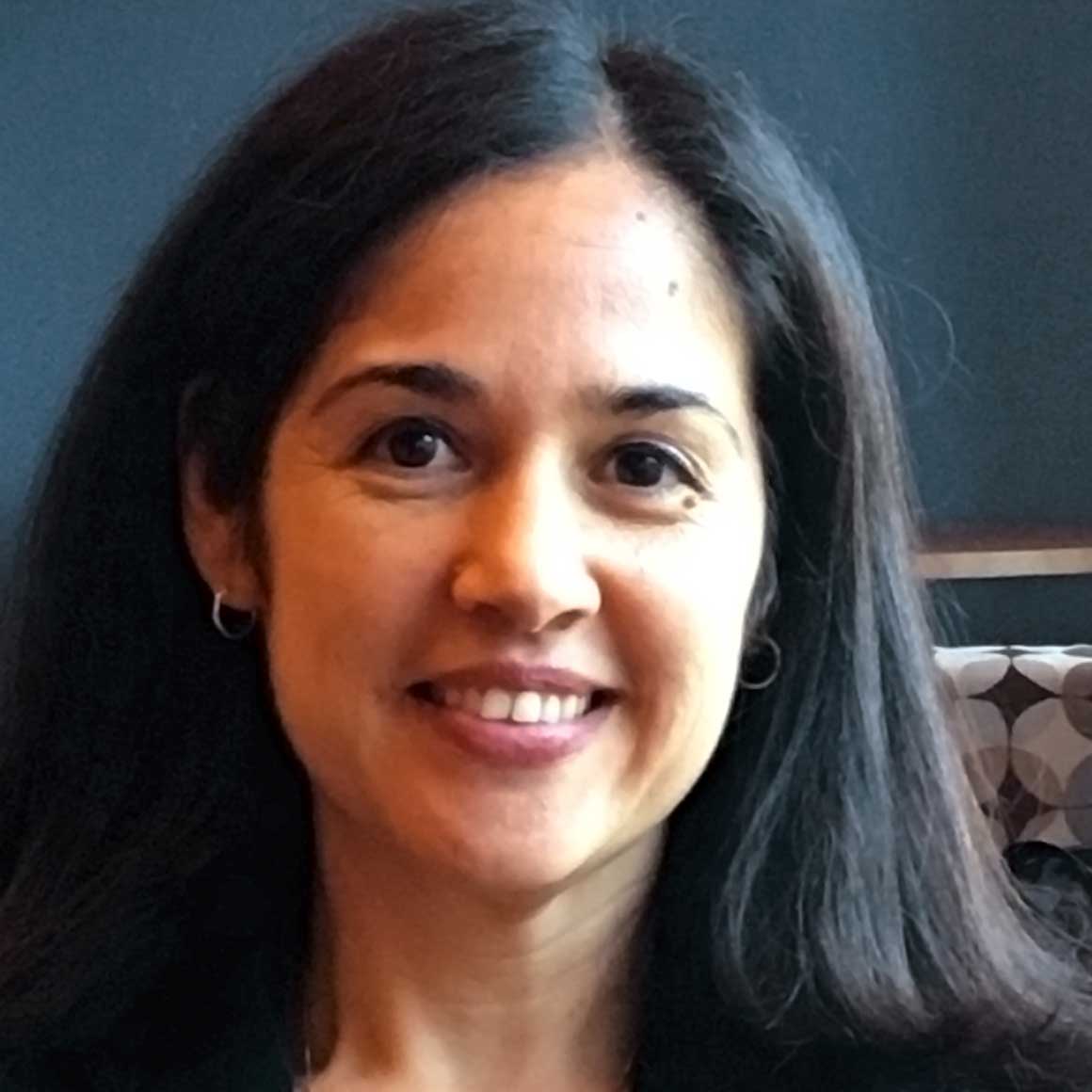 "First-gen students often bring exceptional qualities that are not always recognized."
Esthela Bañuelos
Academic Senate Analyst, UC Santa Cruz
My backstory
I was born and raised in a working-class neighborhood in Southeast Los Angeles, a daughter of immigrants who courageously came to an entirely new country seeking a better life. My route to higher education began at community college and I transferred from there to Cal State Long Beach.
What motivated me to go to college
I remember being excited that I would get to read, learn and study in an environment where I could set my own course. So learning and independence together felt like an incredible privilege! To get to do what I loved was my primary motivation, but I also knew then that education was my best opportunity for mobility.
What I would tell my freshman self
Go to as many office hours as you can and get to know your professors. It's a worthy investment of your time. Also, have fun!
How my background helped me
First-gen students often bring exceptional qualities that are not always recognized. For me these included grit, perseverance and insight into structures of inequality that later fueled not only my desire to get an advanced degree (Ph.D., Sociology with a Designated Emphasis on Feminist Studies, UC Santa Cruz '11), but my passion for sociology. I'm grateful for the mentors and teachers who saw this and encouraged me.
The best thing about my college experience
College opened up a whole new set of possibilities for me, and provided a space for me to discover my strengths within a diverse community of support.