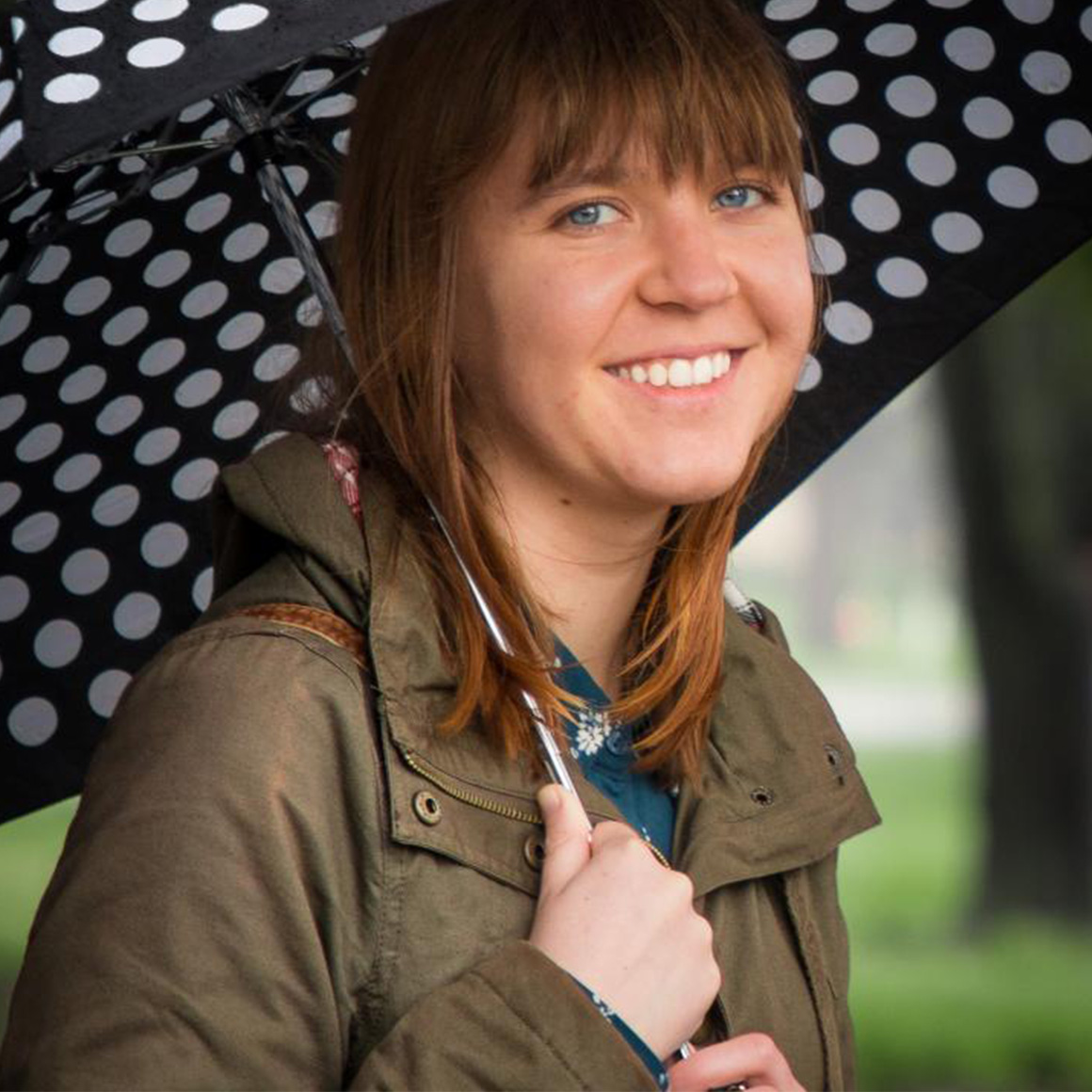 "When I told my parents I had gotten into UC Davis, they both cried with joy. It was the first time I had ever seen my father shed a tear."
Samantha Dunn
Undergraduate, Sociology, UC Davis
My backstory
Not many have the pleasure of being able to say they were raised in a barn! From around the ages of 5 to 16, I lived in a refurbished barn on a small plot of farmland in southern California, packed in with my five siblings.
We grew corn, peas, and other crops, which we harvested together as a family. My siblings and I would bond and play by sprinting through the tall fields of corn, loving the feel of the earth pounding against our bare feet and the burn of our lungs as we ran and laughed all the while. Growing up in so isolated and poor an area was hard at times, but my family had a way of making it work.
When I told my parents I had actually gotten into UC Davis, they both cried with joy. It was the first time I had ever seen my father shed a tear. My mother framed the acceptance email I received.
What motivated me to go to college
While I had grown up poor, it was through a high school internship working with impoverished youth that I got to see the full influence of poverty on my area. I worked with the county library to bring books to kids who couldn't afford to buy them and didn't have access to the library.
Seeing so many children struggle to get the basic necessities for school really had an impact on me. Those experiences further motivated me to go to college, so I could develop programs that would help kids like them.
What I would tell my freshman self
Don't stress so much about tests and good grades. If you work hard and inspire others to do so, the important people around you can tell. While it's great to be a successful student, if you're a good person with full-hearted intentions, amazing opportunities will come your way, too.
How my background helped me
My father and mother always encouraged us to excel in school so we could go wherever we wanted in life and not be forced into one lifestyle. My parents had to work hard to support our large family, but my siblings and I never felt neglected. Their perseverance truly taught me the value of diligence, and of not being limited by the cards life has dealt you.
The best thing about my college experience
My favorite part of college so far has been deciding on the major I genuinely wanted. I came into college undeclared, which made the entry into UC Davis scary and uncertain at first. With time, however, I figured out exactly what my interests were. I genuinely feel excited to go to class now, knowing that I'll be learning about something I'm truly passionate about.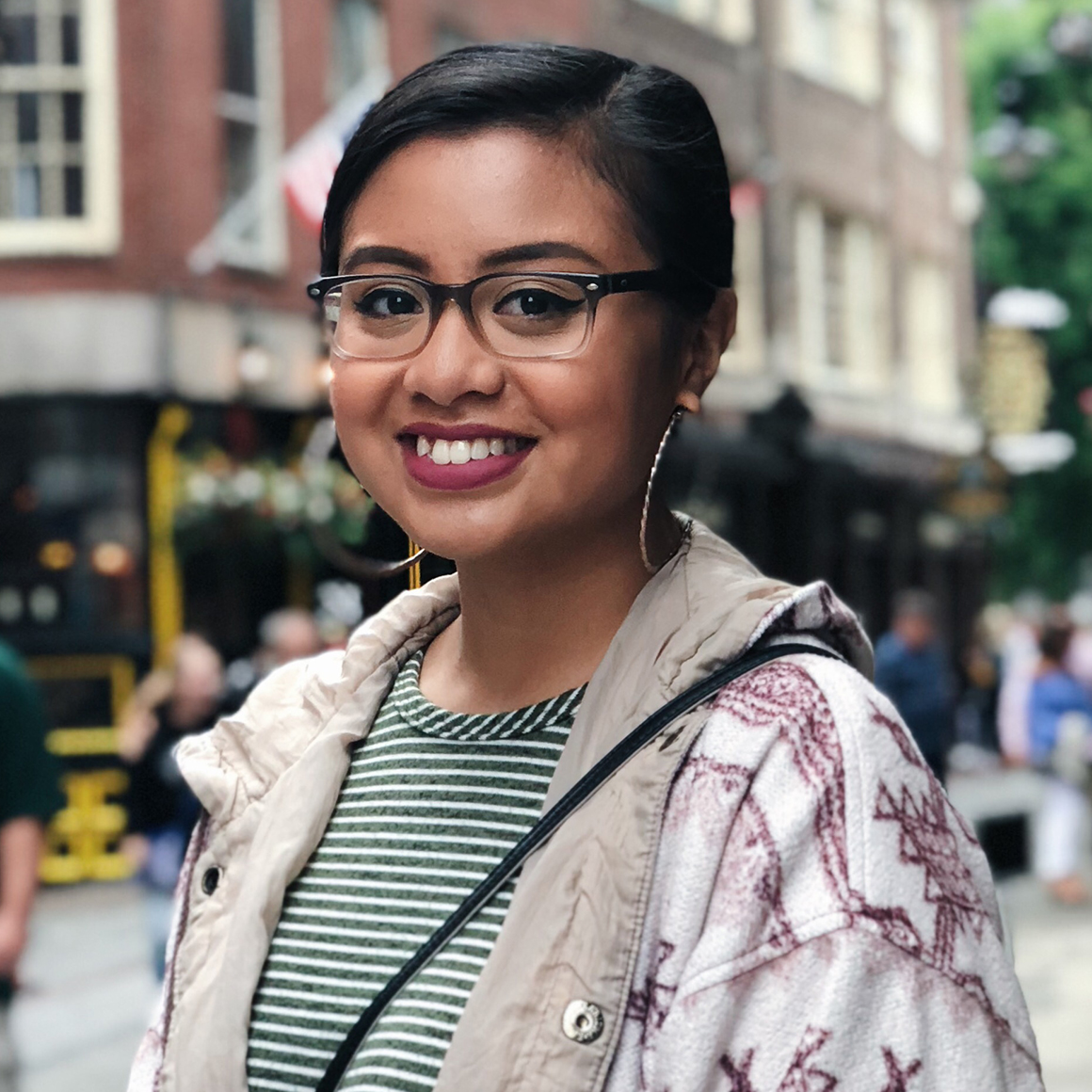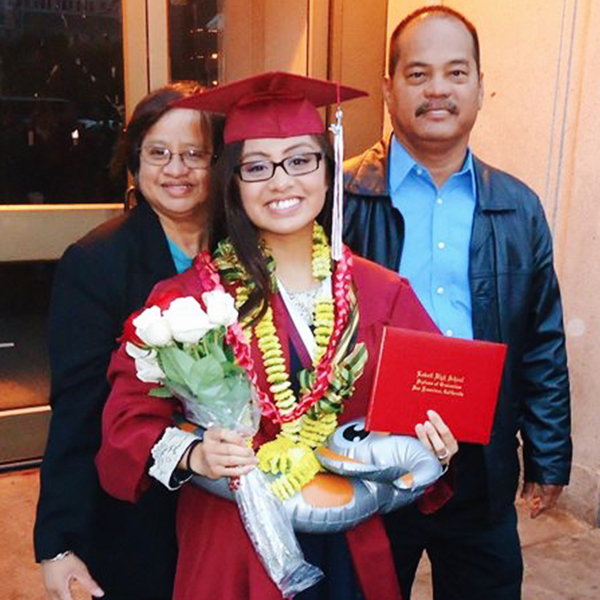 Anabell Vidanes Gimena
Undergraduate, UC Santa Cruz
My backstory
I was born and raised in San Francisco and lived in a house filled with multiple families, often having to sleep on the floor to accommodate everyone in the house. Living in the city, I was exposed to the open-mindedness and vibrancy of an immigrant community. At the same time, I was exposed to the health and economic disparities that affect people of color, which has had a tremendous impact on what I want to study.
What motivated me to go to college
My mother always told me that my education would be my liberation. Just as long as I had an education, no one could take that away from me. I always knew that college was for me, no matter how difficult it was going to be.
What I would tell my freshman self
I was always so afraid of failing for fear of disappointing not only myself, but the people who have supported me. Through my college experience, I learned quickly that mistakes are bound to happen in all aspects of my life. But how I learn from these mistakes are the real lesson. I would tell my high-school self to be kind to herself in these moments. Failure is inevitable, but how you learn and improve from it reflects who you are and who you are trying to become.
How my background helped me
Coming from a family of Filipino immigrants, I've learned the strong values of hard work and community. Through all the struggles that I've overcome in my journey in education, I know that I am in a position to give back to those who were once in my shoes.
As a peer adviser for the East Bay College Fund and the Educational Opportunity Program, I have the incredible opportunity to share what I've learned and be a peer resource to those who also identify as first-gen students of color. It's rewarding to learn from their lives and grow with them as well.
The best thing about my college experience
Being more in tune with who you are and you want to become. Through the struggle of switching majors and losing friendships, and through the successes of landing internships and finding life-long relationships, every experience I've gone through has made me who I am today. Leaving home and my city pushed me out of my comfort zone. Even through the hard times, I would be glad to have an opportunity like this again.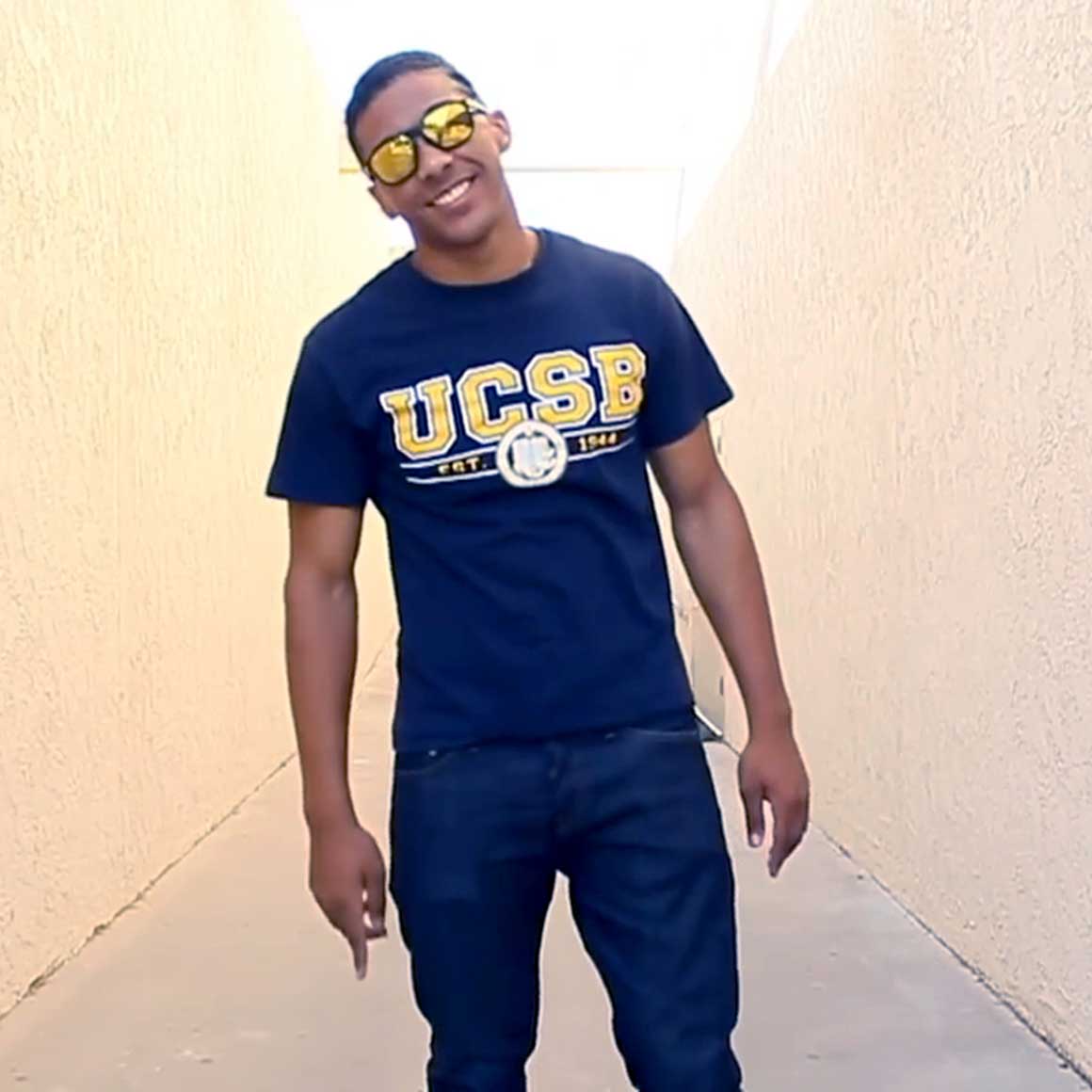 "Always strive to be better than the average — but worry about YOUR own path."
Malcolm Jacob Rashid
Undergraduate, UC Santa Barbara
My backstory
When I was four, my little brother and I were taken away from my mother by Child Protective Services, separated from each other, and placed into foster care. I remained in the foster system for about five years before being adopted by my grandmother when I was fourteen. That was when I started to focus on academics and began to excel in school, ultimately attaining a full ride scholarship to UC Santa Barbara.
What motivated me to go to college
While I was in the foster system, it was impossible to imagine college, or any life outside of the streets. But my grandmother, who was left to fend for herself at the age of fifteen, always stressed the importance of education. Late in junior high school, I gave school a try — and, surprisingly, I was good at it, acquiring straight A's and becoming the only male to graduate my 8th grade class with a 4.0. This was instant motivation, and I was able to keep up the effort to graduate as one of the top five students in my class in my high school, with a 4.5 GPA.
What I would tell my freshman self
Freshmen shouldn't expect to find their niche right away, it's okay to be in the discovery phase. I spent so much time stressing out about my future plans and goals, but if you trust in the educational process and focus on your grades at hand, all will come together. If you receive your first C or D, use the negative outcome as a positive force for your next set of classes, next quarter around. Always strive to be better than the average — but worry about YOUR own path. Your performance and way to success is no one else's but your own.
How my background helped me
I have had to learn to discover and define my self-worth without parental support. I learned to deal with the pain of independence early — and have come to cherish it. Knowing that your goals are being accomplished all on your own makes your successes that much more significant.
The best thing about my college experience
At first, I became quickly discouraged when I struggled academically. But over the last year, I've been able to become more inspired as I've learned that failure is necessary to master the art of success. I also have a flourishing life, and with the people I met here, I've grown more as an adult than ever. Being able to relay my story to thousands of kids like myself reinforces my purpose.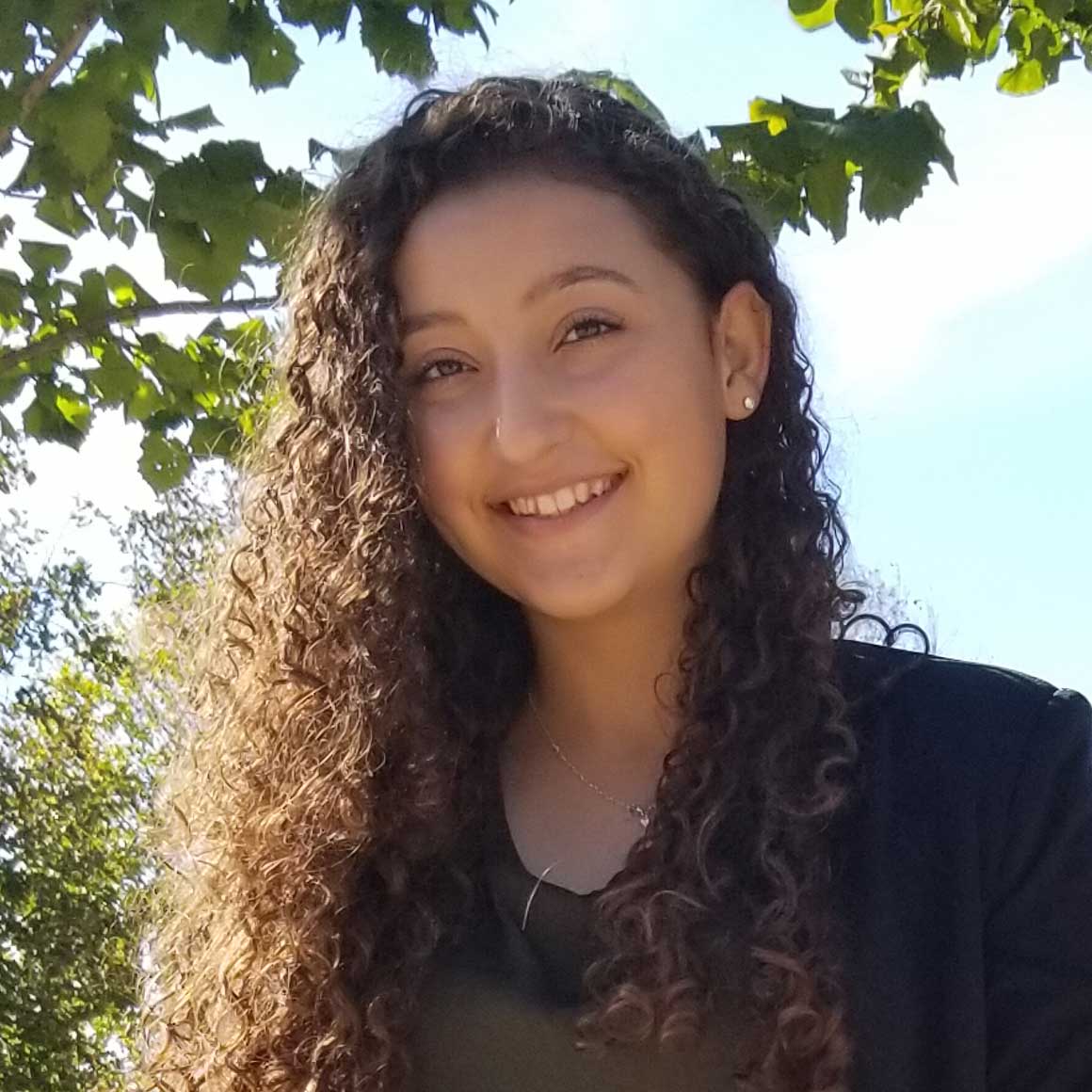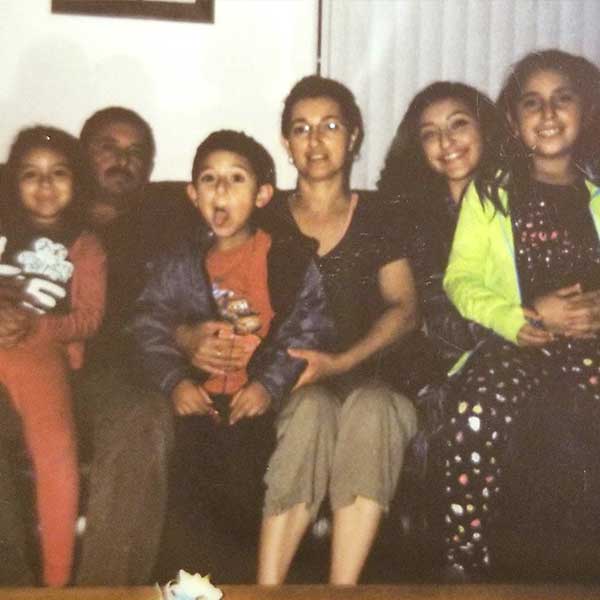 Alejandra Cardenas Cendejas
Undergraduate, Political Science, UC Merced
My backstory
I was born and raised in Michoacán, Mexico. In 2006, we, like many families, embarked on a journey to the United States to pursue a better future. The journey was tough, adapting to a new environment was messy, and trying to learn a new language was sometimes discouraging, but I had to put a brave face on every morning, go out there and give life my best shot. Although life sometimes seemed unbearable, my family was my constant reminder of why I had to keep going.
What motivated me to go to college
I have been blessed with an amazing, hardworking and supportive family who have done everything in their power to give me the most they can. They have sacrificed everything in exchange for providing me with an opportunity to succeed.
What I would tell my freshman self
It's okay to not have everything figured out. Life has a weird way of working out; hard work and dedication will get you where you're supposed to be. Listen to your own voice, take care of yourself, and put yourself first. And don't let the fear of change keep you somewhere you don't belong. Take risks, take advantage of as many opportunities as you can and remember you can learn something even from the worst experiences.
How my background helped me
Everything I have ever had to go through has shaped me into who I am. I believe you are who you choose to be; you can either be a victim of your situation, or you can choose to learn from it and use it as motivation. One of the things that makes college so amazing is that it provides you with the time to decide the kind of person you want to become, and start working on becoming that person. You get to know yourself more, grow and develop your personality. I am proud to be Mexican. My roots and my upbringing have shaped the way I see life now, my aspirations and my dreams.
The best thing about my college experience
The opportunity to participate in the UCDC program in fall 2017 — it taught me that there is still such a big world out there to see, filled with lots of potential and new adventures. I have learned that when I have no idea where I am going, what I am going to be doing, or even when I doubt myself, I can't give up, and I must keep going.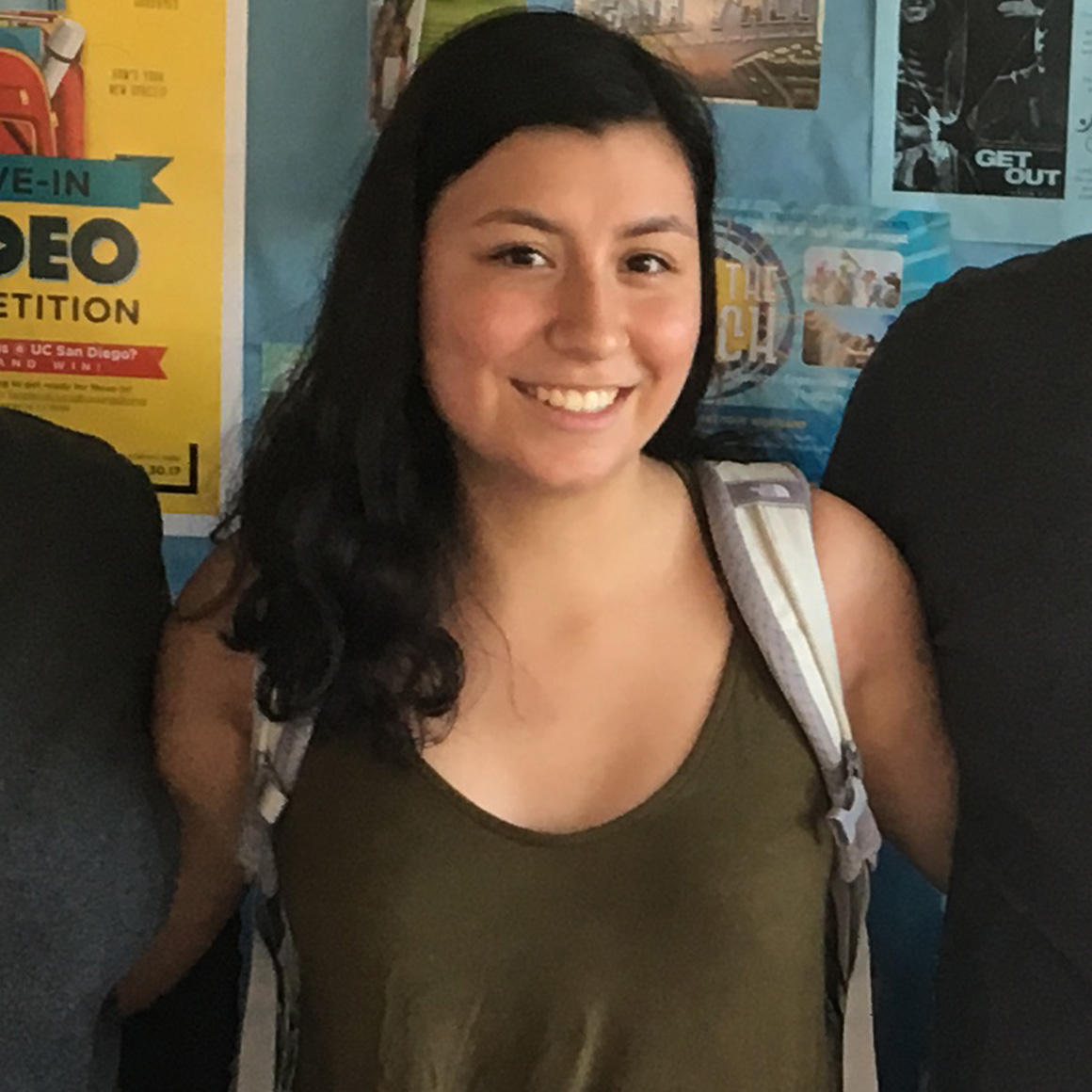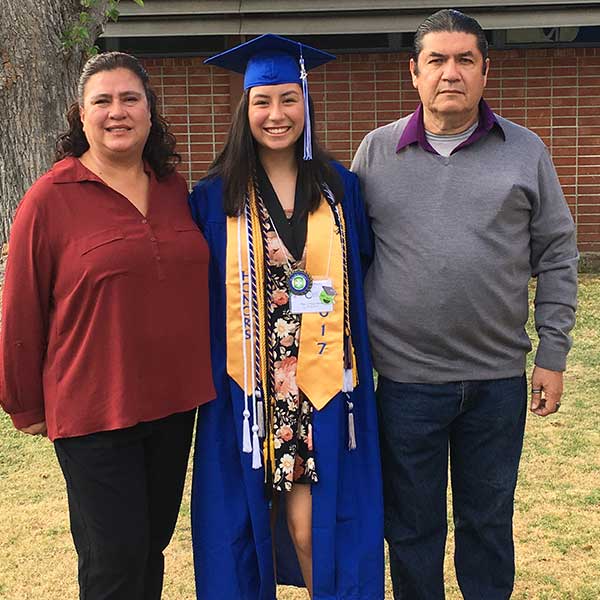 Bethania Perez
Undergraduate, UC San Diego
My backstory
I grew up in the majority-minority community of Pico Rivera, California. My parents' highest education level was elementary school for my dad and high school for my mom. Respect and manners were highly valued in our household, but higher education was never a conversation topic at the dinner table. Yet, despite not having the knowledge to provide me with much advice or assistance, my parents supported me in everything I set out to do.
What motivated me to go to college
All through middle school — and even the beginning of high school — I never saw college as a destination. I just enjoyed the pride I felt when I received good grades. But as I settled into high school, I decided I wanted to be the change in my family. I wanted to be an inspiration not only for my younger brother but for all the underclassmen with similar backgrounds. I wanted to show them that we can accomplish big things — we just have to go out and let our voice be heard.
What I would tell my freshman self
Do not be afraid to branch out. Explore new interests, take classes that are not related to your major, and do not be afraid of change! Attend school events, be involved in clubs, and ask for help when you need it. And most importantly, have fun because before you know it, it will be graduation.
How my background helped me
I feel that I have more resilience toward obstacles thrown my way. I am part of this community where determination and support is strong. I feel motivated to prove that I will succeed. Although it might get difficult at times, I am ready to work hard and explore new possibilities as we work for more first-gen students to have the opportunity to attend higher education.
The best thing about my college experience
What I love the most about college is the opportunity to finally be independent and meet people from all over the world. I love how I have all the ammunition to pursue my interests and learn something new in and out of class every day. I love meeting people with similar and different passions and creating friendships that will last a lifetime.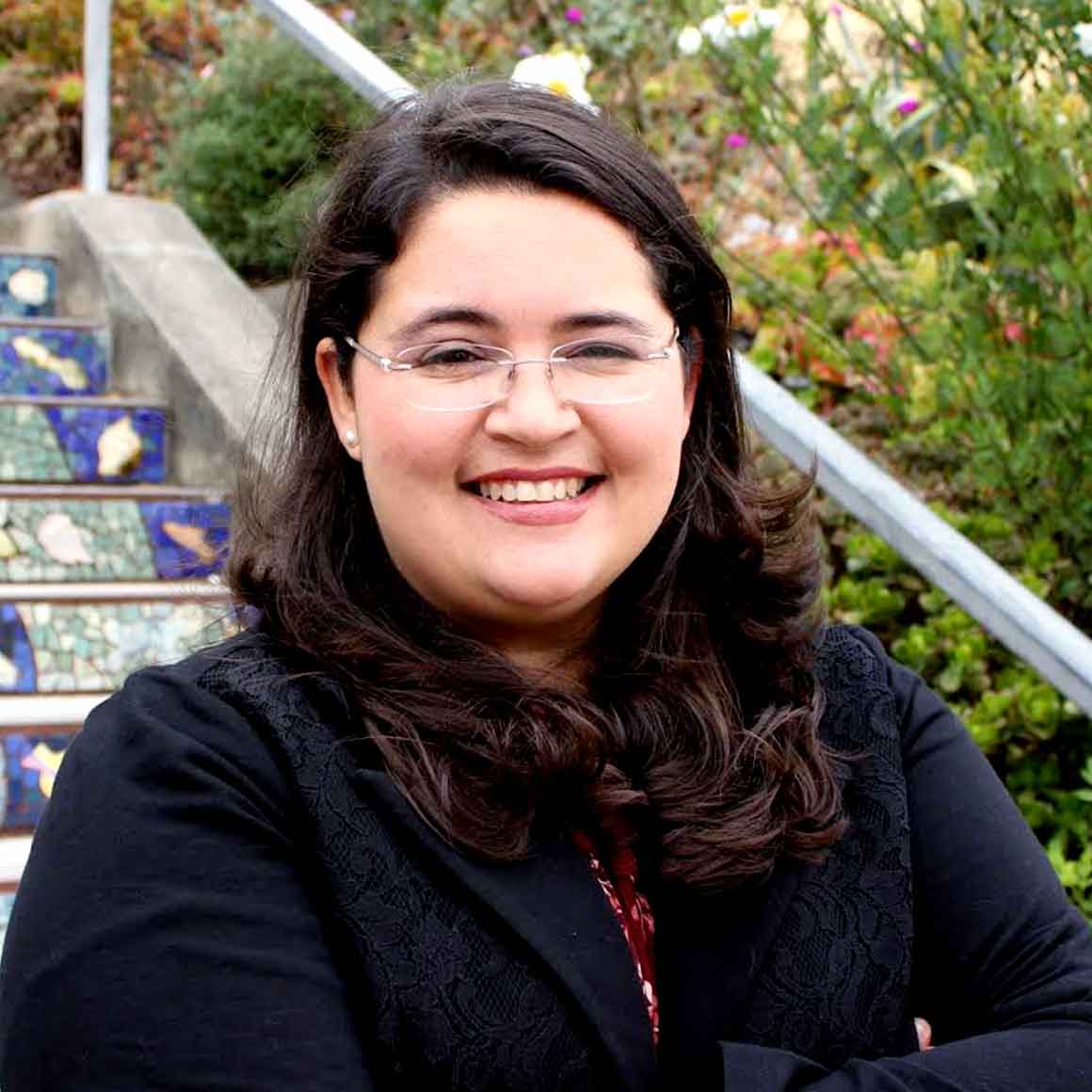 "My college pathway was not the traditional one, but it has been the right pathway for me."
Denisse Porter
Master's student, Nursing, UCSF
My backstory
As a Mexican immigrant and mother of three with 15 years of marriage, my backstory is anything but traditional. Out of high school, l I knew I wanted to continue my education but had little guidance in how to achieve my goals. I started at San Bernardino Valley Community College and worked as a medical assistant. That sparked my passion to work in underresourced communities and led me to go on to study nursing after completing my undergraduate degree. My college pathway was not the traditional one, but it has been the right pathway for me.
What motivated me to go to college
With a love for learning and the help of passionate educators, I realized I had the ability to succeed in college and I believed I owed it to my family, my community and myself to live up to that potential.
What I would tell my freshman self
Make relationships with faculty, clubs and with student organizations. These entities are there to support your purpose and will help strengthen you as an individual.
How my background helped me
When I began my college journey I felt that being a mother and an English learner would hinder my studies. Although these facts are barriers to structural components of academia, they have become a core part of my strength and my drive.
The best thing about my college experience
In the end, what you learn will help mold and shape the impact you will make in this world. Some of my most genuine relationships have come from the individuals I have met through college, who clearly understand my needs and my goals. The ups and downs of college have shown my true self.